Granted, getting a free rental car or a free campervan is crazy in itself, so at Transfercar we feel we fall into the category of crazy forms of transportation.
However it seems that there is always crazier than crazy, so if you are into the most insane ways to have your body transported, check out those options.
1. Orbit Wheels (featured image above)
According to its inventors,  Orbitwheels is a new concept for wheeled sports and the idea is simple: two feet, two wheels…and you're ready to go! "A set of Orbitwheels is a cross between a skateboard and pair of inline skates – but with more freedom and simplicity than either"… would be nice to try this to see if it's true.
2. Segway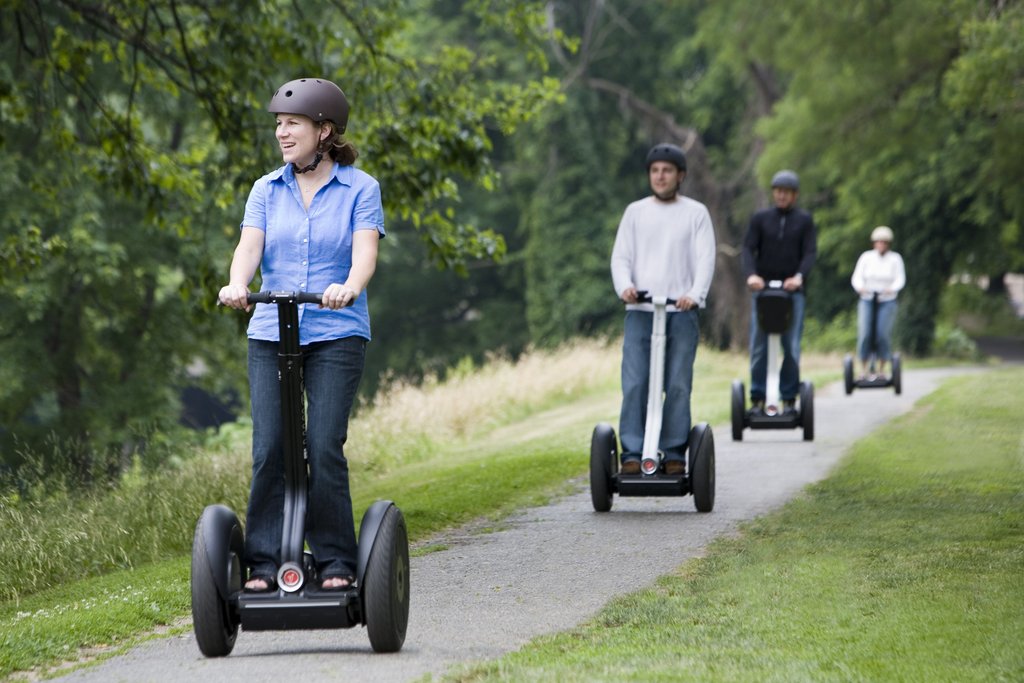 Segway  is a two-wheeled, self-balancing, battery-powered electric vehicle…  It's gaining popularity, although it's still quite rare to bump into one of those. Looks pretty weird at first glance, but somewhat stylish, right?
3. Elliptigo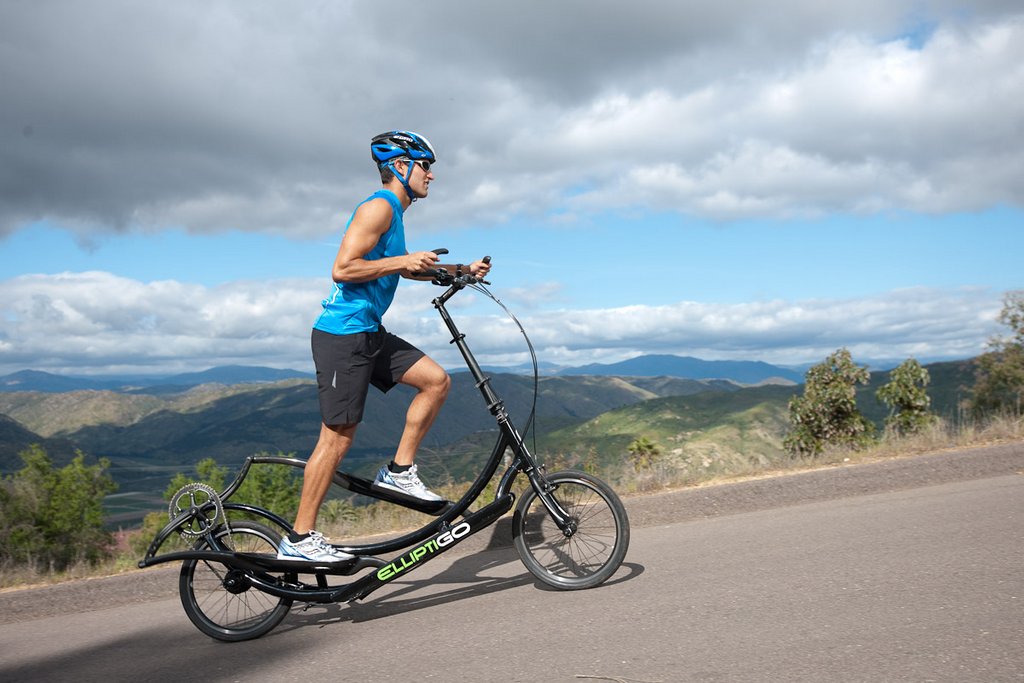 Elliptigo is two-wheeler designed to replicate running,  without the impact… A cross between cycling and running?
4. Wuppertal Suspension Railway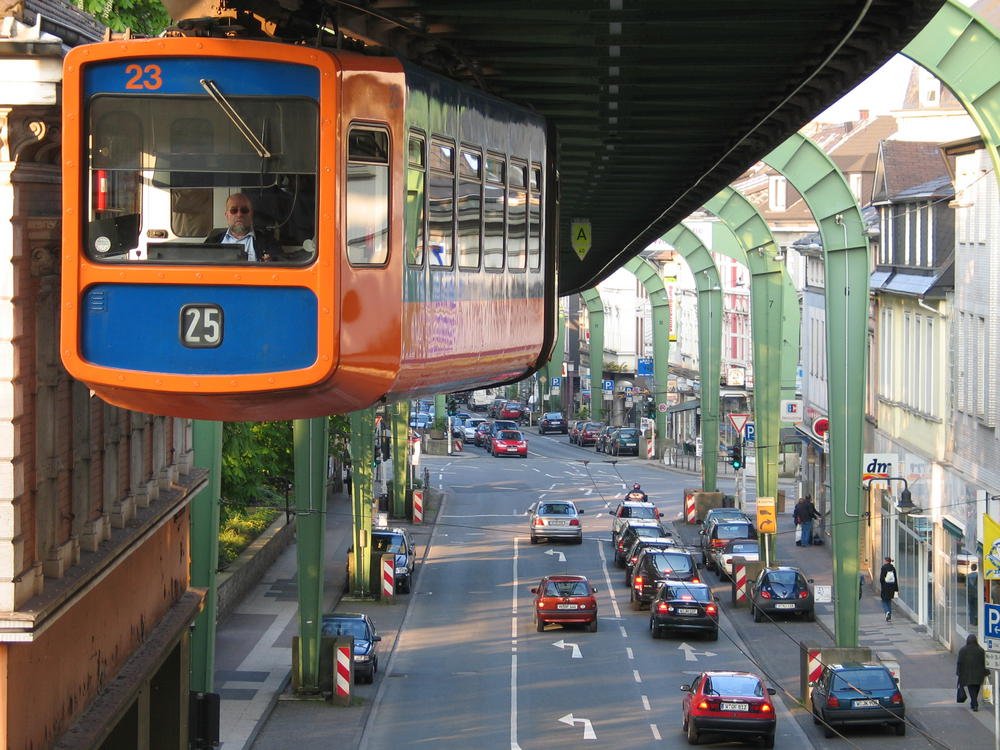 This electric elevated railway with hanging cars is unique in the world and only exists in the town of Wuppertal in Germany… It looks a little scary, which might explain why no other city wanted to give it a go.
5. Velomobile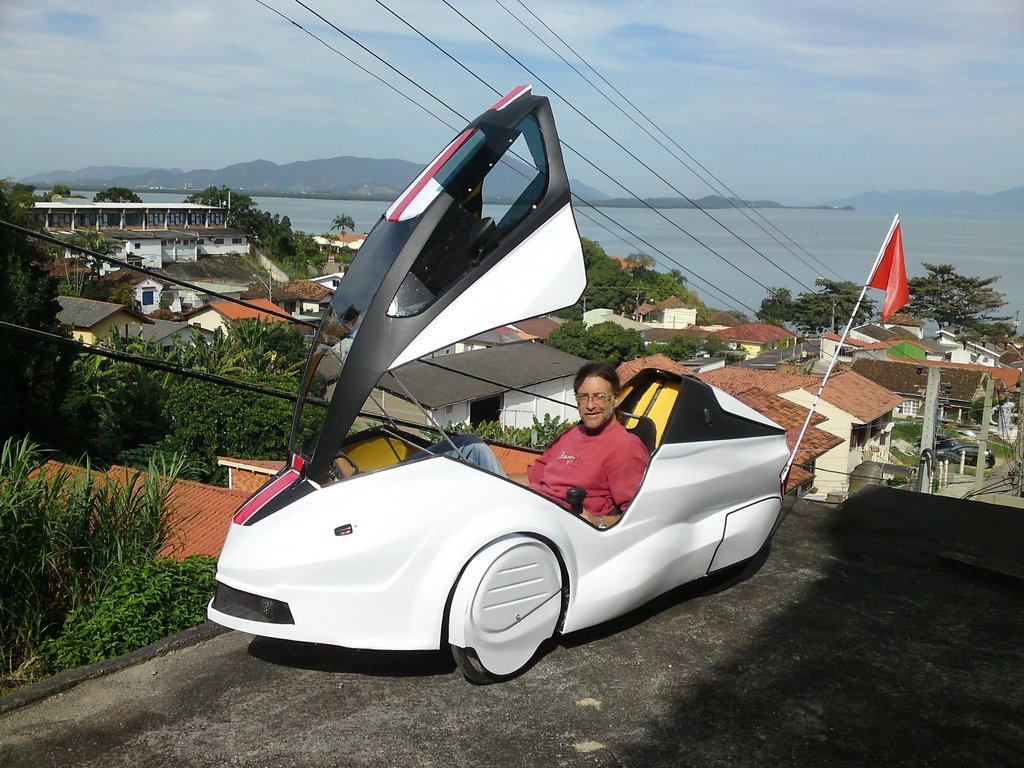 It's not a car, it's not a bike…a velomobile somewhere in between. Very stable, faster than a bike, and looks pretty good too. You should order one for Christmas.
6. Basket-ride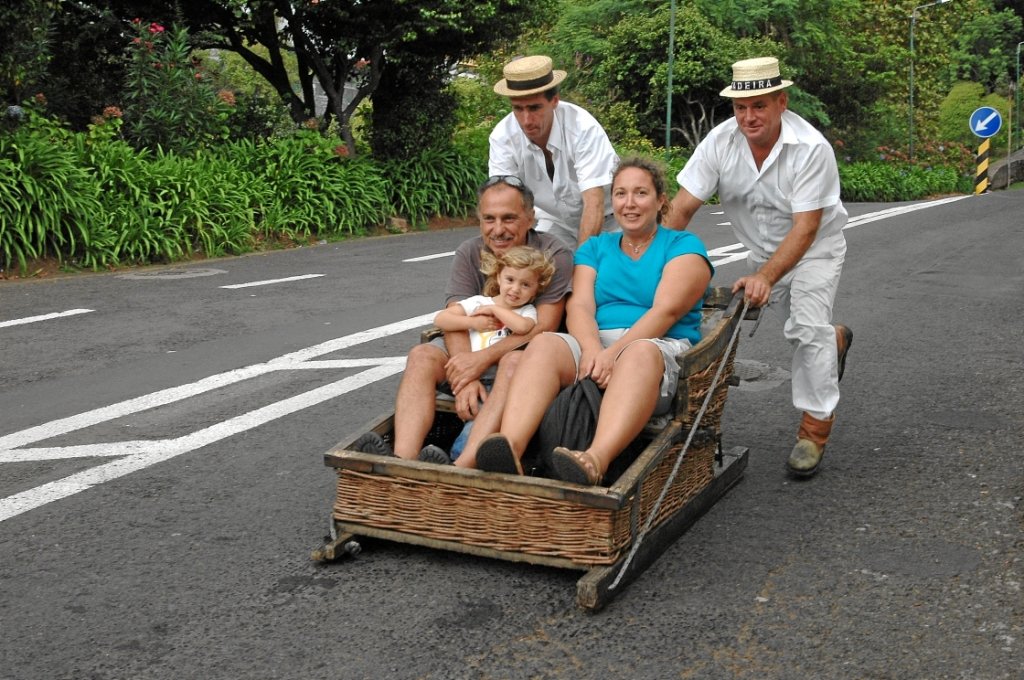 This one requires you to jump in a wheeled-basket and pay two men with a hat to push you. Sounds awesome, the problem is that you will only find this in Madere, Portugal!
7. Beer-bike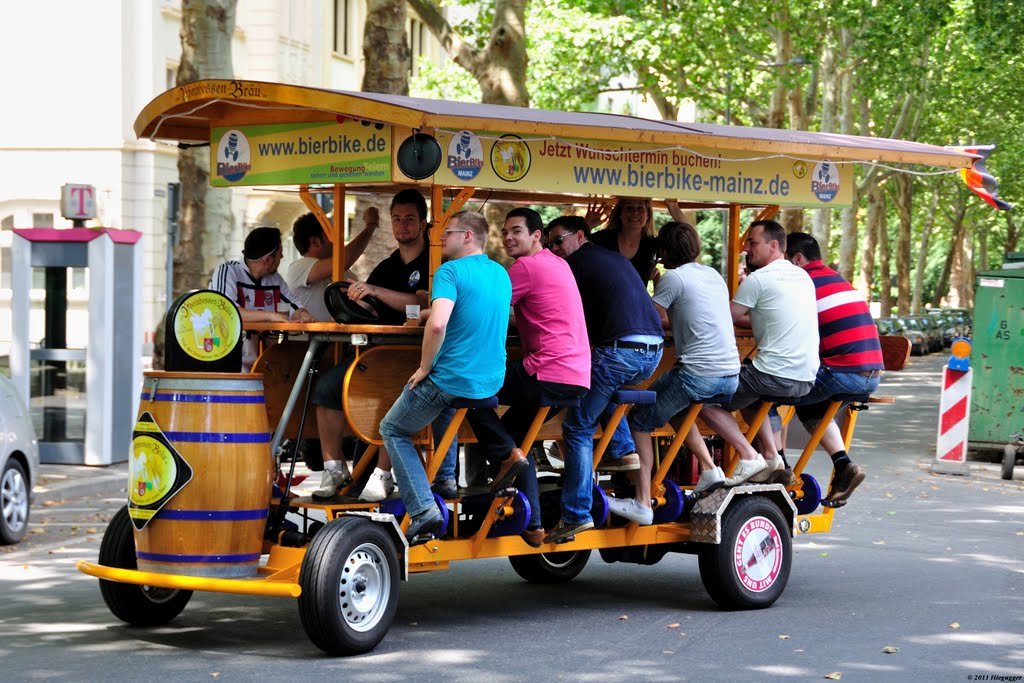 Another German invention… the Beer Bike… It's not really a bike, but it's real beer that they're serving. Interesting concept.
8. Amphibian bus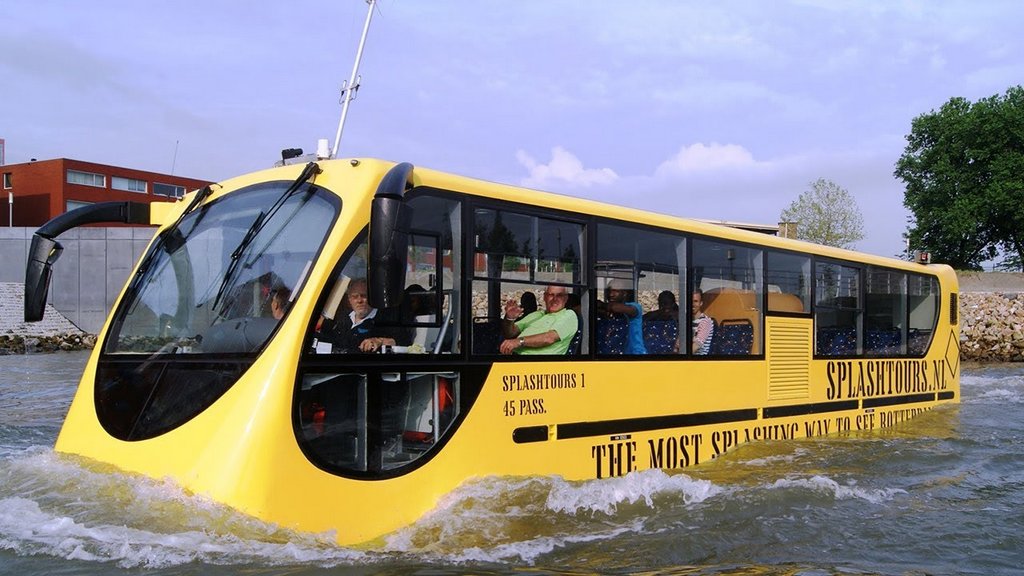 No, please don't jump to rescue those passengers, they are doing quite alright aboard this amphibian bus designed to get in the water… yes that's a cross between a bus and a boat. Madness, uh?
9. Shockwave JetTruck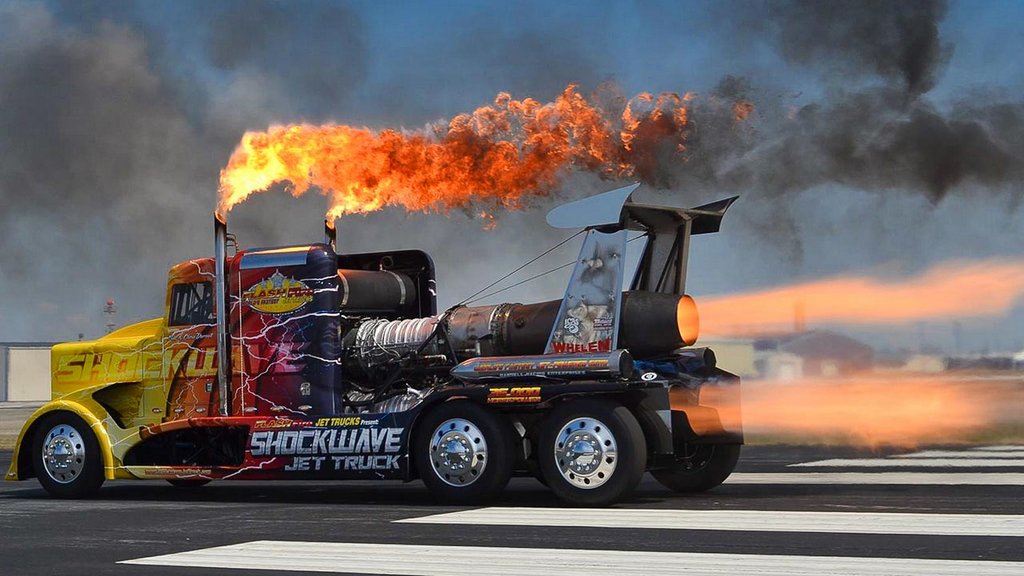 Is it a rocket, is it a truck? If you go to the US, you might be able to spot this JetTruck that goes over 300 km/h… Just imagine the noise when it passes you. Calm down, don't try this at home, this could hurt.
10. Zorb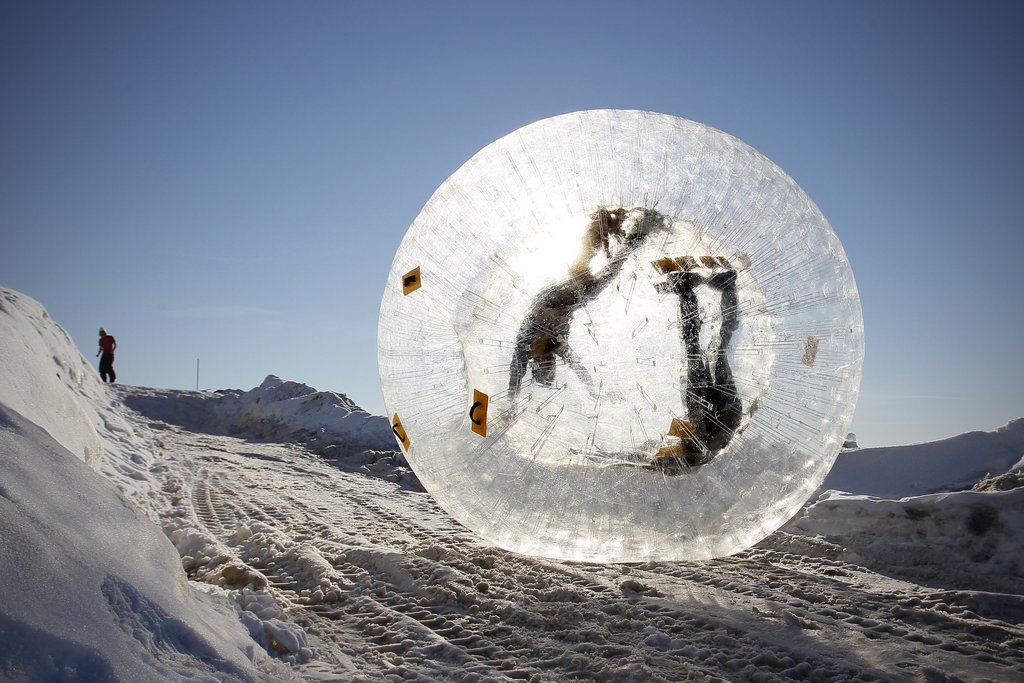 Well yeh, we've got something to be proud about in New Zealand… Zorbing is probably the craziest form of transportation ever imagined. Sexy-looking, and very handy at intersections…