To the rugby fans out there, we have some real good news: You can be on the road AND follow the Rugby World Cup 2015, so there's no reason to stop relocating cars 🙂
Here's our guide to watching the games while on the road,  and the best pubs for some rugby action in the main cities of New Zealand.
WATCH THEM ONLINE
You have a mobile phone plan with data, and don't want to leave that comfy campa bed? Great, you can watch the games from anywhere directly on your smartphone screen! All you have to do is get the  Fan Pass app from Sky TV. It's free to download for Apple and Android devices and lets you pay a daily ($15) or weekly ($20) rate to access the Sky Sport channels 1 to 4.
Just make sure there is enough signal where you are, or try to connect to a free wifi hot spot to save data.
It's also possible to use ITV to watch the games, check out the details here. 
You can also download the official All Blacks app (Apple and Android, free) which has some exciting features including news, player information, statistics, and videos. We also recommend downloading the Official Rugby World Cup 2015 app (Apple and Android, free).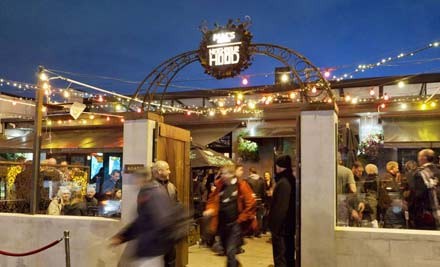 IN AUCKLAND
Neighbourhood Bar, Kingsland
Good breakfasts, and so very close to Eden Park! Even though our players are on the other side of the globe, being in front of their favourite stadium will help you feel closer to them!
O'Hagans Irish Bar and the Fox,  Viaduct Harbour, Central  City
O'Hagans bar is like a little slice of Ireland on the waterfront in Auckland, and the Fox probably has the best atmosphere in Auckland of all the sports bars we've been to!  Look forward to those hearty breakfasts and perhaps a cheeky morning pint as well…If you're going to be in Auckland central, definitely check out those two options.
The Elephant Wrestler, Takapuna
It's a spacious, light-filled venue with a big screen and delicious pub food and great coffees. We reckon it's one of the best places to watch the games on the Shore.
IN WELLINGTON
One Fat Bird
HD projectors and big screens, so there won't be any bad seat in this pub. Breakfast specials from only $10… If you're going to be in Welly, One Fat Bird is an obvious good choice!

Green Man Pub>One of the busiest pubs in Wellington,  centrally located on Victoria Street, this one will be packed during the All Blacks games!
IN CHRISTCHURCH 
The Running Bull
Big screen, great beer, and daily drink and food specials.
The Fox & Ferret
Lively atmosphere and a dance floor, so be ready to shake that booty as early as 7 am!
IN QUEENSTOWN
Pog Mahones
The home of live sport in Queenstown, this pub is an institution. Don't miss it if you visit the Southern Lakes!
IN DUNEDIN
The Terrace Sports Bar
They claim to have the largest TV screen in Dunedin,  it's the premier sports bar in the city. Great fun guaranteed.