New Zealand is one of the most mountainous countries in the world if we compare its area with the number of mountains. A country that is a bit larger than the UK has more than twenty peaks higher than 3,000m. Such a variety of mountainous regions and high peaks make New Zealand an exciting spot for various adventures and adrenaline addicts. So, it's time to rent a free campervan and organize a climbing trip around New Zealand. The mountains in this article are either the most popular or most suitable ones for climbers, skiers and other avid travellers.  
Mount Tasman 
Part of the NZ Southern Alps, with an altitude of 3,497m, Mount Tasman is one of the most impressive mountains in New Zealand. Because of its height (the second largest peak in NZ), terrain, and structure, it's one of the most demanding areas for mountaineers, as well. As such, it's recommended mostly to experienced climbers with a lot of conquered mountain summits behind them. Since it might take some time to climb the top, do your homework before visiting this mountain and learn more about available accommodation huts on Mount Tasman.
The Remarkables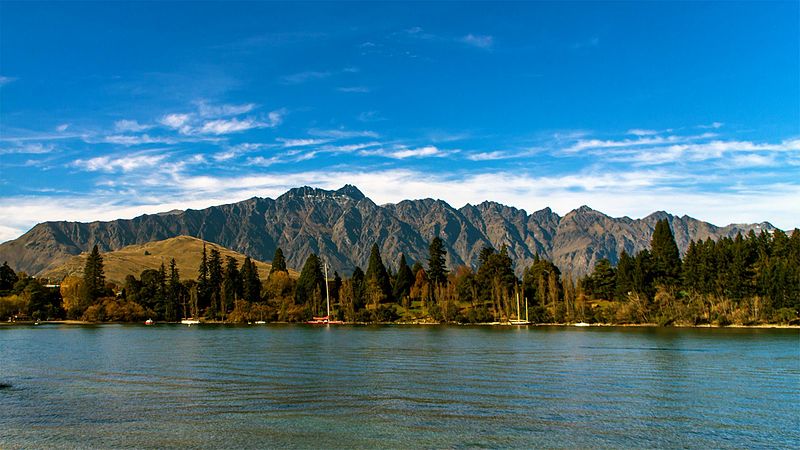 A visually attractive mountain close to Queenstown, The Remarkables mountain range has mild slopes and a moderate ascend. That's why it's one of the most popular ski destinations in New Zealand. Situated in the background of Lake Wakatipu, it forms a perfect natural unit with the lake. If you're planning to go skiing on this mountain, don't miss the opportunity to go for a hike around the lake. On the other hand, if you're more into climbing, try to climb the highest peak of The Remarkables – Double Cone, which is 2,319 meters high. 
Mount Cook
The highest mountain in New Zealand and the top peak of the Southern Alps, Mount Cook offers a unique climbing experience. Since it's often cited as the most hazardous climbing area in New Zealand, you shouldn't go climbing there unless you're a versatile mountaineer. If you decide to take the plunge and test your climbing skills here, prepare for three different mountain summits: The High Peak, the Middle Peak and the Low Peak.
Mount Maunganui
A bit different from its predecessors in this guide, Mount Maunganui is only called a mountain. With the altitude of 232 meters, if's more of a hill than a full-scale mountain. Nevertheless, Mount Maunganui is one of the most popular elevated areas in New Zealand. Situated by the Pacific Ocean, on the outskirts of Tauranga, Mount Maunganui is now a dead volcano that attracts thousands of tourists every year. At the foot of this hill, you can swim in the azure ocean or spend vacations at a local resort, only to climb to the top and take some breath-taking photos with the endless water behind you. 
Mount Taranaki
Situated in the westernmost part of the North Island, Mount Taranaki is a 2,518 high mountain. Its moderate height and the cone-shaped summit make this mountain accessible for average climbers, as well. Still, you need a lot of climbing skills and experience to get to the top of this mountain. 
On your way to the top, drop by to Egmont National Park, where you can go hiking along marvellous mountain trails or hunting. 
Mount Ruapehu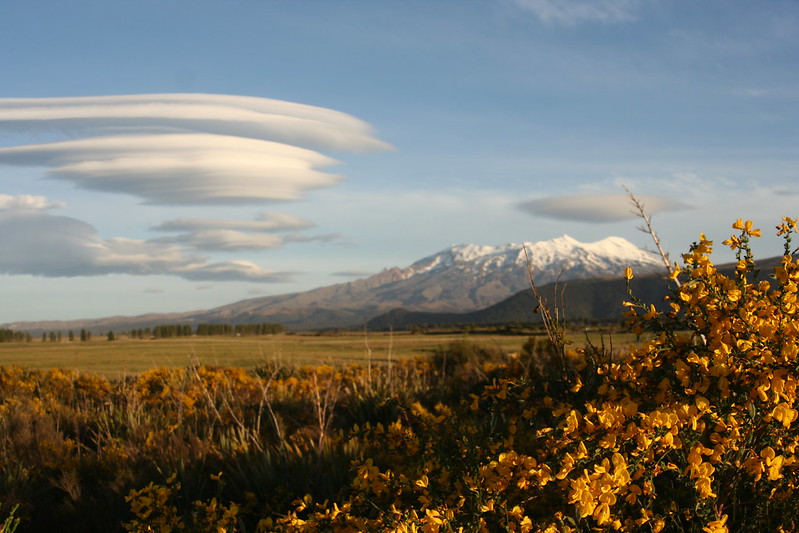 Placed in the heart of the North Island, Mount Ruapehu has an altitude of 2,797 meters. The most interesting characteristic of this mountain is that it's still an active volcano. So, you can go mountaineering, hiking or skiing on a mountain that's a living volcano. What's more, there's a massive crater on Mount Ruapehu. There are ski runs on the south side (Turoa) and the north side (Whakapapa). These two skiing slopes form one of the largest ski areas in New Zealand.
Mount Ngauruhoe
Only 25 km away from Ruapehu, Mount Ngauruhoe is also an active volcano. The entire mountain consists of layers of lava and volcanic rocks. Rising to 2,291 meters, this mountain represents an interesting climbing challenge. Even though not as demanding as Mount Cook or Mount Tasman, Mount Ngaurahoe is not a cakewalk, so approach this mountain with proper climbing concentration. Also, think about finding a free transfer car to visit Ngauruhoe and other North Island mountains during a single mountaineering trip around New Zealand. 
These mountains, peaks and glaciers are only the tip of the iceberg in terms of New Zealand climbing experiences. After you visit some or all these places, feel free to explore more on your own and check out other interesting regions in this incredible country.