Queenstown is a well-known adventure playground with a plenitude of ways to get your heartbeat up, adrenaline-pumping, and make you ask for more! Whether you get your jollies from extreme sports in the water, the sky, jumping off high places, or racing towards abyss on a downhill bike track, Queenstown, is the home of all that and more. That's why it's the self-proclaimed Adventure Capital of the World 🙂
The locals say they're resilient people and their homeland made for adventure so it's time you packed your bags, summoned up your wits and courage and stuffed it all in the back of your rented free transfer car, and set off to try something new and escape the rut of everyday life. 
Dashing down the steepest zip line
Right above Queenstown, through the forest canopy, ZipTrek Ecotours will take you through a spectacular eco-adventure and turn you into a world-record breaker as you embark on the world's steepest tree-to-tree zip line! This means you'll be dashing through the air at 70 km per hour, at a height of a 30-storey building and all under 10 seconds! An endeavour absolutely worthy of taking a high place on your bucket list, right?
Hurling through the air in the Nevis Valley
As it often goes in life, the unexpected happens all the time so why not do it on purpose? Just for kicks, try the world's biggest human catapult! It will propel you 150 metres through the air across the Nevis Valley at an amazing speed. This is a one-of-a-kind ride that can't be found anywhere else in the world so don't miss it!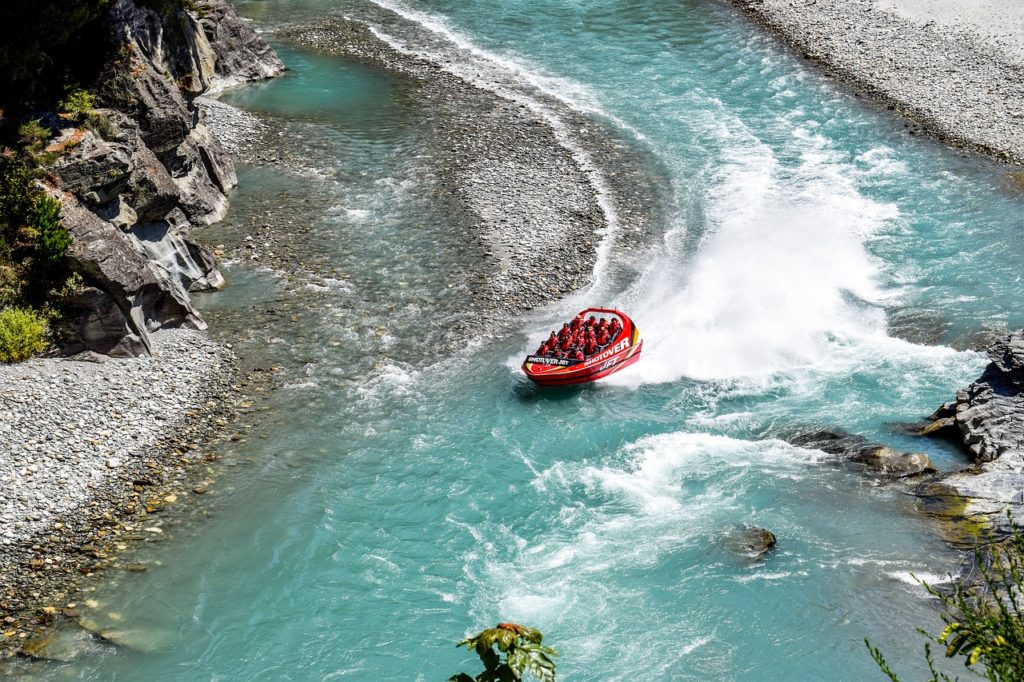 Daring Queenstown's highest cliff jump
Speaking of the adrenalin rush while being up in the air, you'll get bucketloads of it at the Shotover Canyon Swing – it's 60 metres of freefall over the Shotover River, swinging through the canyon, strapped in a harness! It will be initially the scariest feeling ever but once you start swinging, you'll be grinning from ear to ear!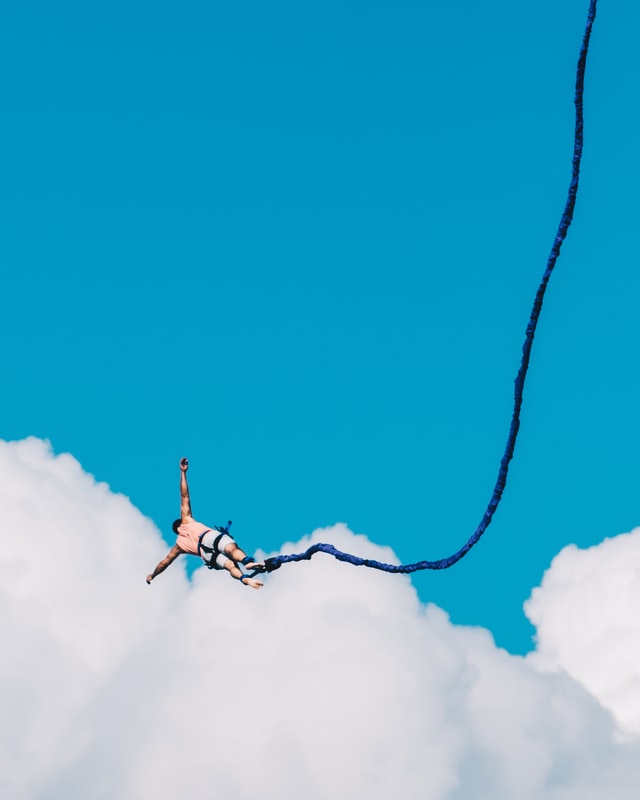 Taking New Zealand's highest bungy jump
Taking excitement to the next level, head over AJ Hackett's, to the home of New Zealand's highest bungy jump – a 134-meter jump with an 8.5-second freefall, spectacular views and all the screaming you can belt out! Once you leave your fear at the door, the amount of adrenaline and thrill will turn you into a legend!
Racing over Lake Wakatipu
If you've never seen a bright orange shark in a freshwater lake, now is the time to do so! It's called the Hydro-Attack and you'll find it at Lake Wakatipu surrounded by amazing views of the Remarkables mountain range and Queenstown CBD. This semi-submersible shark ride will races you over and below Lake Wakatipu like a torpedo at speeds of up to 80km so extreme excitement shall not be lacking!
Enjoying New Zealand's first-ever riverboarding trip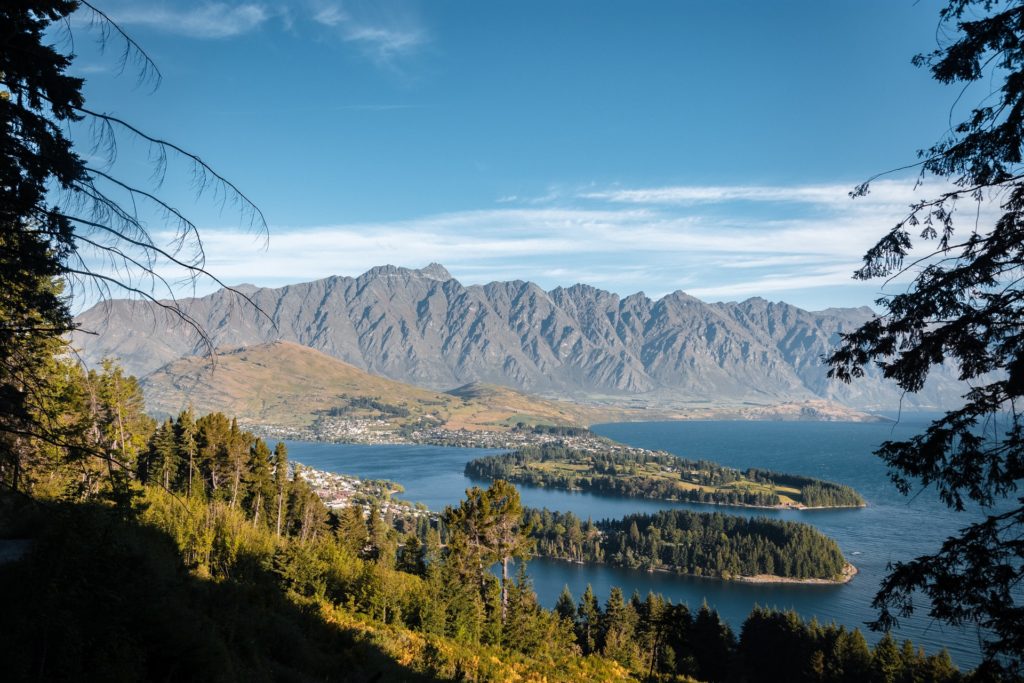 For the true adventure seekers, dipping in the Whitewater rapids is a must!  Engage in a true face-off with the Kawarau River challenging your nerves from start to finish with Serious Fun Riverboarding. Complete this mission and mark off yet another extreme action sport from your jam-packed Queenstown adventure itinerary.
Rafting down New Zealand's longest rapids
Cruising further down the Kawarau River, paddling through Gibbston before arriving at Dog Leg will take you through 400m of pure Whitewater, on one raft with a guide and a crew of adrenaline-seeking paddlers. Making it through to the end without ending up in the notorious Dog Leg rapids will leave you with a huge sense of accomplishment and tons of adrenaline pumping through your body!
Biking like a true expert
Back on the dry land, racing downhill on a bike at one of the three lift-accessed downhill bike parks in Queenstown, with the wind in your hair, taking in the epic views over your handlebars will make you feel as if you're flying! The gondola can take you to the Queenstown Bike Park or you can head to Cardrona Alpine Resort for some of the best outdoor adventure sports activities there are. Queenstown is New Zealand's only location with lift-assisted downhill bike parks so you'll be saving your legs on the ride up and taking full advantage of the time for downhill thrills.
Experiencing the Ultimate Off-Roader at Oxbow Adventure Co. 
Ultimate Off-Roader is a 4-seat vehicle that carries a professional driver and 3 passengers. It's a 4WD, 4-wheel steer and has a very low centre of gravity which means they can go practically anywhere. You'll definitely have to hold on tight as you rush around the custom-built course that incorporates almost vertical hill climbs and descents and crazy-looking rock features. The compound was built by the New Zealand Off-Road Champion exclusively for Oxbow, so only there can you have this extraordinarily thrilling experience.
Queenstown's pioneering spirit is contagious and it won't fail to both inspire you and challenge you to push your limits further, because ultimately, this one life is all you've got!