Australia has vast empty spaces, beautiful landscapes and modern highways which represent a genuine treat to every road adventurer. There's so much to discover, so where to start? In this article we tell you what you can expect if you make a trip along the West or East Coast.
The West Quest
Since most tourist itineraries dedicate more time and space to the East Coast, we are going to start on the other side of Australia. Although not as star-studded as the eastern part when it comes to famous sights, the West Coast is famous for its beautiful landscapes, vineyards with gentles slopes and incredible coral areas.
From Perth to Exmouth
The first of two trips along the West Coast we are going to present here starts in Perth. The final goal of this trip is Exmouth. The distance between these two towns is about 2,200 miles. It will take you about 10 days to get from Perth to Exmouth. Since you will be driving along the Indian Ocean, you can stop at many places to enjoy some breath-taking views of the ocean. The strip from Perth to Exmouth is also called the Australia's Coral Coast and it is lined with wonderful beaches, rich with atolls and azure sea.
You should also visit Coral Bay, a village which is the best starting point to get to Ningaloo Reef. If you come to this attraction in the period between March and late June, you might get a chance to see whale sharks and even swim with those unique animals.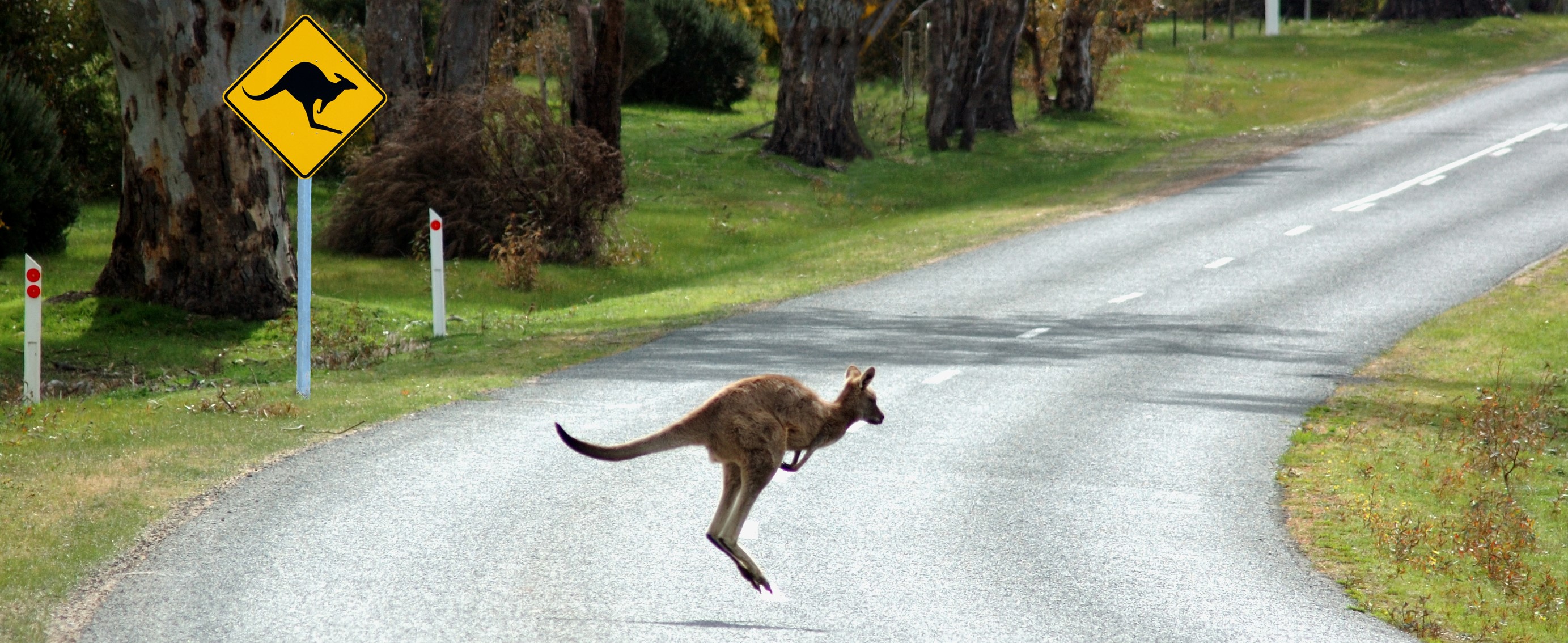 On the other hand, travellers who are not keen on sea adventures should pay a visit to the Kalbarri National Park. Here you can make a two-day stop and go trekking through this wild park. When you finally get to Exmouth, you can get back to Perth or maybe fly to the East Coast.
From Perth to the South
The other exciting road trip along the West Coast that we recommend is the route from Perth to Albany. This trip is perfect for wine lovers and surfers. As you leave Perth, the first attraction to visit is Bunbury. This vivid town with a large port offers a great number of beautiful restaurants with fresh seafood. Here you can see some wild dolphins, as well. Now that you have had some shrimps or calamari, you will be ready for some surfing when you get to Margaret River. This is probably the finest region in Australia for surfing enthusiasts. With about 90 miles of coastline, it gives enough options to every type of surfers.

After an exciting day on the waves, it is time for a wine night. The Margaret River Region is so famous for its wine that even the Guardian has made a special wine guide about this area. Of course, tasting wines demands a night stay in this region. Once you reach Albany, you can go back to Perth along the Albany Highway in less than four hours or choose to fly to another part of Australia.
Feast in the East
Although the Australian East Coast has more famous sights, it is less exciting in terms of road trips. Nevertheless, every road adventurer should try the route from Sydney to Brisbane.
The distance between Sydney and Brisbane is about 700 miles. The road that takes you there is the Pacific Highway, which should take about 10 hours' drive. However, there will be some off-highway turns, so the whole trip could last longer. The first such turn should be made near Newcastle, where you should leave the highway and turn to the Hunter Valley. Since you will be leaving the main route for a couple of times, it would be wise to get a reliable GPS navigation. Since this is arguably the most attractive wine region in Australia, you should book a hotel room in advance and spend a couple of days tasting wines and enjoying the region.
Before you get back to the highway and continue your trip to Brisbane, make a stop in Newcastle. This is one of the most attractive artistic and cultural hubs of Australia. Brimming with modern boutiques, art galleries and artistic vibrations, Newcastle is a sort of Australian San Francisco and it is worth a visit.

As you keep heading northward, you could make a break in dreamy Port Stephens, where you can watch a dolphin and whale ocean show. As you keep getting closer to your goal, pay attention to Byron Bay, one of the most idyllic places in Australia, with its golden beaches and some great surf breaks.  When you finally reach Brisbane, have a look around the town, visit these attractions and visit the divine Gold Coast on your way back to Sydney.
Australia is ready to offer you some great roads and places to visit for your road trip. Pack your things, buckle up and have a fantastic road trip Down Under.
AUTHOR: Lillian Connors is an avid traveler, often just letting her insatiable wanderlust take her to the places she never thought she visit. As a seasoned blogger within this niche, she regularly shares her insights with those infested with a travel bug. This aside, she enjoys losing herself in a good book and knocking back a couple of pints of quality pale ale.