Thanks to its golden beaches, relaxed seaside villages and stunning coastline, the Coromandel is a favourite holiday spot for Kiwis over summer. Providing the perfect complement to the Coromandel summer is the fine local food and fresh produce.  Artisan producers are dotted throughout the region – cheesemakers, brewers, and a few nice vineyards…
The east coast boasts the best white-sand beaches in the area, extremely popular with the people from Auckland. On the west coast we have quaint gold-mining towns, wetlands and stony bays that tourists seem to be a little less interested in, but definitely worth a visit. Right in the middle of the peninsula, there is a web of walking tracks allowing you to inspect the breath-taking nature.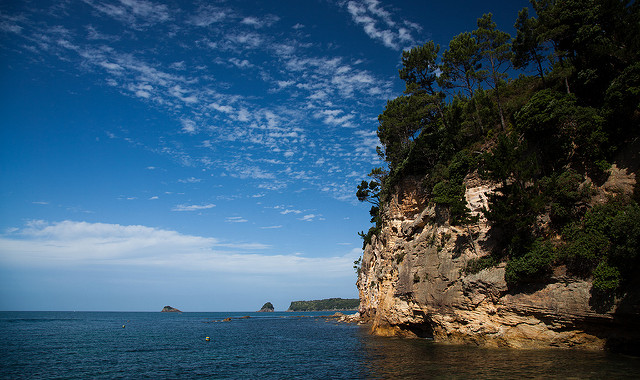 Accommodation
There's plenty to choose from, ranging from campgrounds and holiday parks to luxury holiday resorts. If you're looking for something more intimate, there are many B&Bs and self-contained apartments. We recommend you stay at Coromandel Town, Hahei or Whitianga, because they are perfect bases for any trips you wish to make around the area. For a comprehensive list of the accommodation categories available and reviews, please have a look at this.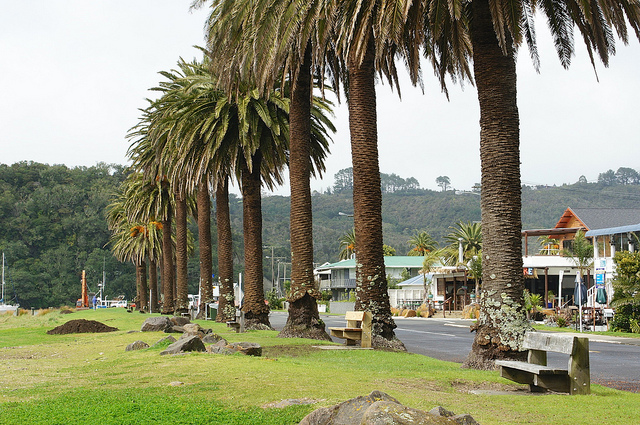 Things to do
Depending on what you're after, you might enjoy one of the attractive options, such as the Goldmine Experience (a walk through a mine tunnel, followed by you giving it a go at panning for gold), Karangahake Gorge Historic Walkway (4.5 km along a disused railway line to the Ohinemuri River Waikino station, where you may take a vintage train to Waihi) or Lost Spring (a thermal complex consisting of a number of hot pools surrounded by lush, tropical greenery and an erupting volcano).
There is also the famous Cathedral Cove, whose stone arch is recognized worldwide. If you want to enjoy the natural waterfall shower, we recommend being there either early in the morning or late in the day to avoid crowds. Quite close to it is Gemstone Bay, a place great for snorkelling.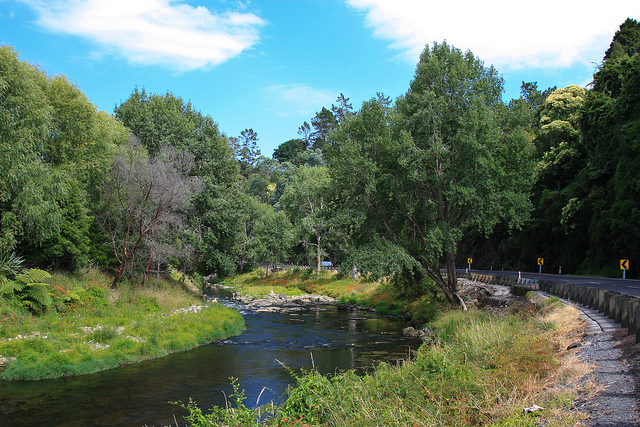 Food and drinks
Since pretty much all locals have a boat, fish and other seafood are not only fresh and of exceptional quality, but you also won't have to break  the bank. You may try Coromandel Mussel Kitchen, Bistro at the Falls or Luke's Kitchen for various types of food served in unusual and memorable environment.
When it comes to drinks, apart from the internationally renowned wines, New Zealand is famous for its craft beers and this region is no exception. Check out Hot Water Brewing or the Pour House to get a taste of what's on offer.
For the most comprehensive and updated list of events in the area this summer, please visit this site.
New Zealand and the Coromandel Peninsula have been attracting millions of tourists every year. In case you have issues with financing your trip, it is good to know that now you can get a free transfer car there and redirect the extra cash towards something that could easily turn out to be the holiday of your lifetime.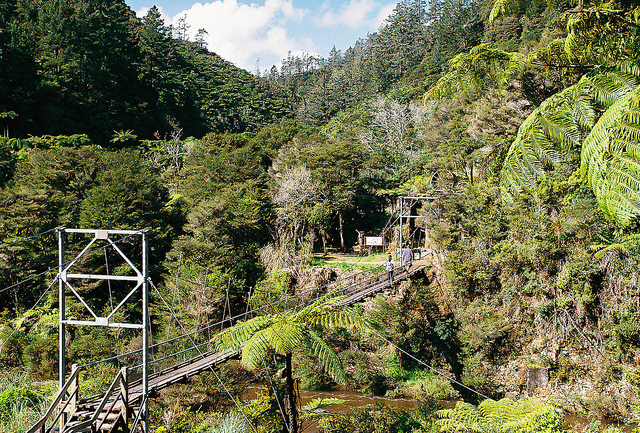 Images: