A photographer never stops searching for inspiration in every corner of the world – this is something I've been telling myself ever since I've picked up my first camera more than a decade ago. I was a city kid, too used to the concrete jungle, and I've never had that much of a deep connection with nature.
Until one day my friends and I decided to do our damned best to make some different and exciting memories. I've never stopped exploring the beauties of our landscapes since then. I fell in love, determined to capture every piece of breathtaking scenery that New Zealand had to offer. Armed with my trusted and all-to-powerful hand-held Nikon D800 DSLR, with Nikkor 24-85 f/3.5-4.5 VR and 16-35 f/4 VR lenses, I set off on this spectacular eye feast. Here's what I saw.
Cathedral Cove (Te Whanganui-A-Hei)
One of the first and dearest destinations to my heart that I've discovered early on, and the one I'm still coming back to, is Cathedral cove. I've actually asked the love of my life to marry me on the beach right next to the cove itself. So I might be a bit biased here, but the fact is that this place stands as a true testament to the power of nature. The view is breathtaking and you can even go inside the cove.
Glenorchy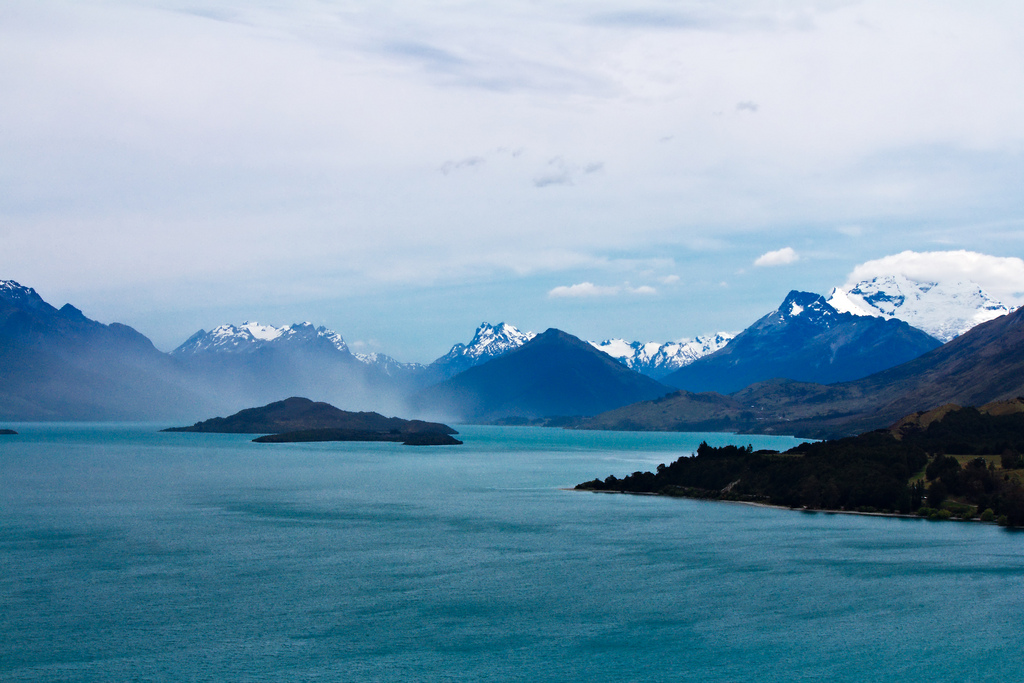 Wanting to explore the southern region of the country, I decided on Queenstown as the starting point. Nothing could have prepared me for the charm and beauty of the small town of Glenorchy, where I stayed at the Glenorchy Lake House. The valleys and mountain peaks surrounding a town that seems to be stuck in some other time and place in this world will make you want to stay in its fairy-tale forever.
Lake Tekapo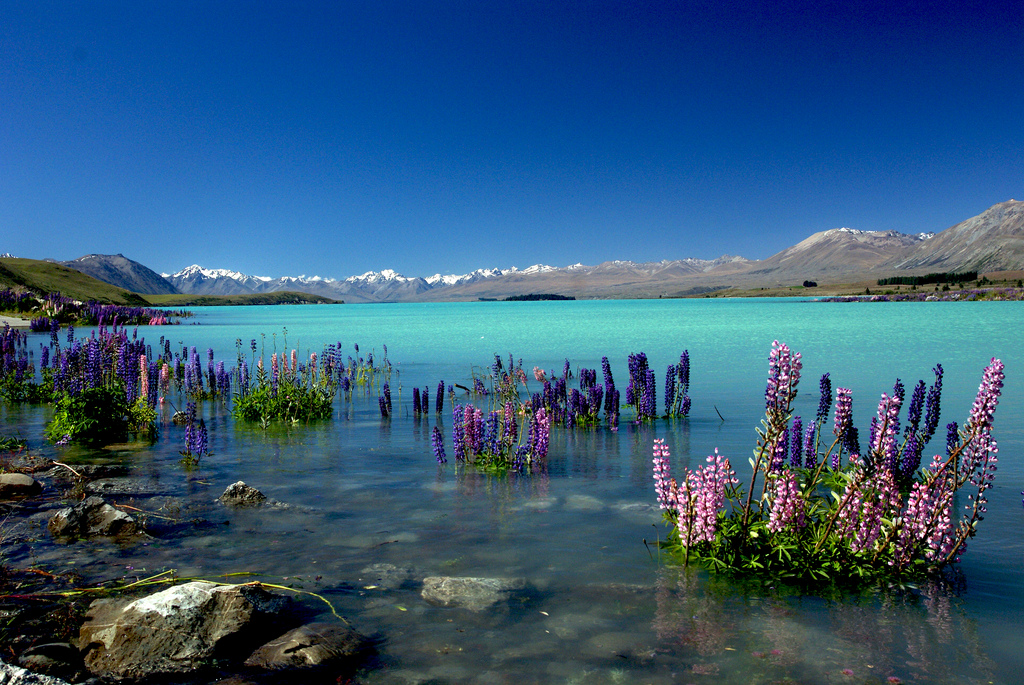 You've probably heard of the famous Church of the Good Shepherd at Lake Tekapo that has become popular among tourists in the past few years, and although it's constantly surrounded by curious travelers, you shouldn't miss your chance to experience the beauty of the church and its surrounding nature. Pro tip: make sure you get there at sunrise, when people are few and unforgettable moments are many.
Nugget Point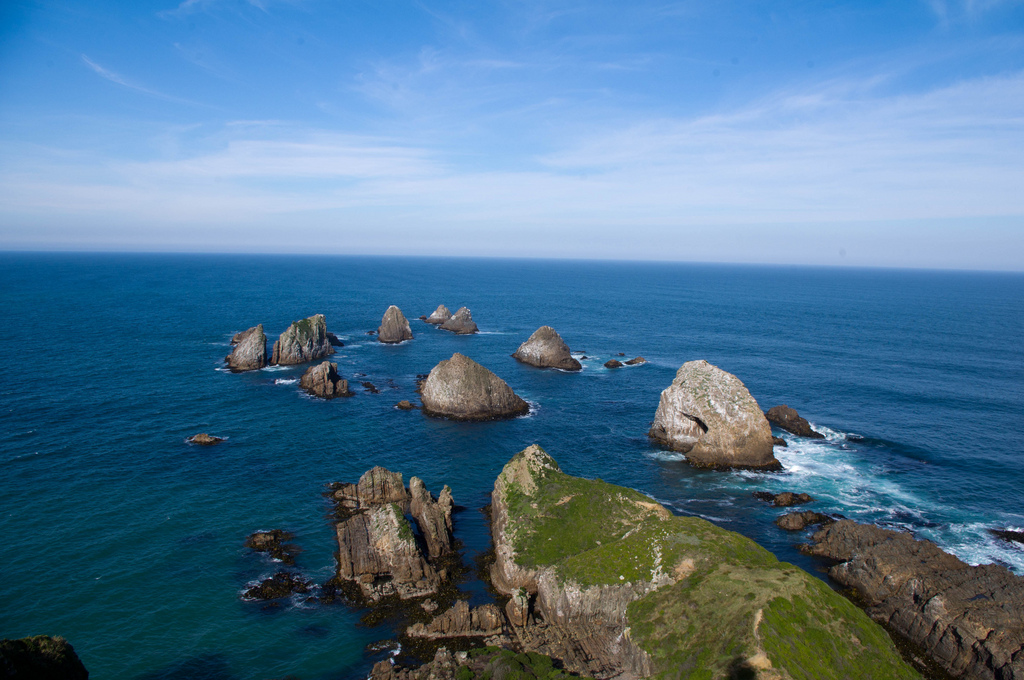 Want to feel like you're standing on the edge of the Earth itself? No problem, just go to the Nugget Point at the Catlins. The truly breathtaking scenery will leave you standing there for hours, watching the waves hit the shore and listening to the cry of local seals and the song of the birds coming from every direction. You will be able to enjoy a beautiful sunrise in relative isolation, as crowds aren't common here.
Milford Sound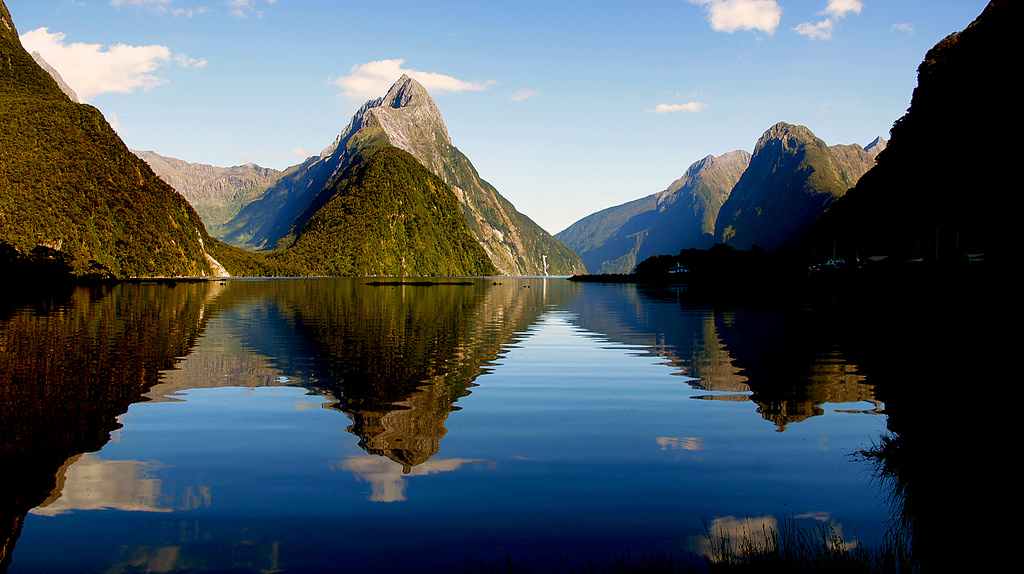 If enchanting forests, various wildlife, waterfalls and mountains that rise from the sea are your cup of tea, then this must be the place that will steals your heart. It's best to go there by car, as the drive itself is breathtaking and also make sure to catch the magnificent view at sunset.
Purakaunui and Mclean Falls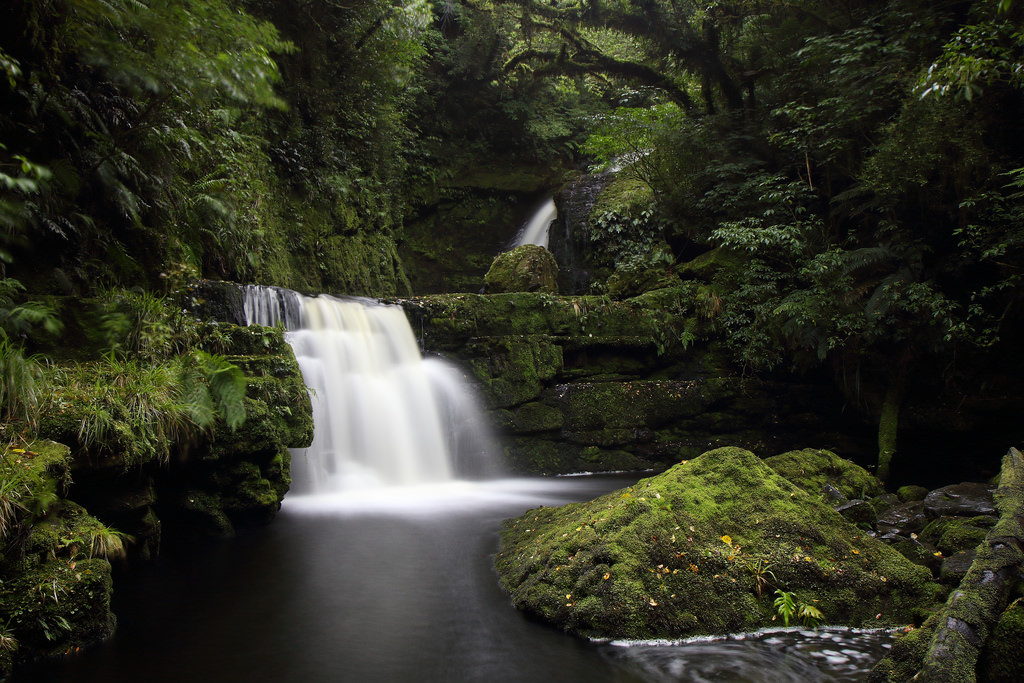 Back to the Catlins again, the lush and remote forests seem to be secluded from the rest of the world, as if they were created by some powerful and generous force, just for your, in that very moment. I stayed two days at the Kaka Point Camping Ground from where I was able to explore the beautiful Purakaunui and Mclean waterfalls.
New Zealand has so many wonders to offer that I don't think I'll be able to experience them all in this lifetime, but I am going to try. If you are ready to capture the mesmerising beauty of this spectacular country, you'd be best advised to get a free rental car 🙂
Text by Lillian Connors.
Image credits: