The outdoor season is almost upon us, and we're sure that many of you are already mentally waxing your surfboards. And if surfing is your forte, there's hardly a place better suited for a base for your wave chasing than Auckland. The city's two-coastal geography makes it a bonafide surfer's Mecca.
The city's surroundings, both on the East and the West Coast, are dotted with beaches suited for all types of surfer, from beginner to pro. Over the following lines we will provide an overview of our favorite surfing spots around Auckland and their main features, but we urge you to explore for ourselves and find your own perfect slice of wave. There is no road trip like a surfing road trip, and Auckland has plenty to offer even for the pickiest traveler.
Before packing up your board, consider money saving options such as renting a campervan for free in order to get the most out of your Auckland trip. From the East Coast to the West Coast, here are the top surfing spots surrounding Auckland.
West Coast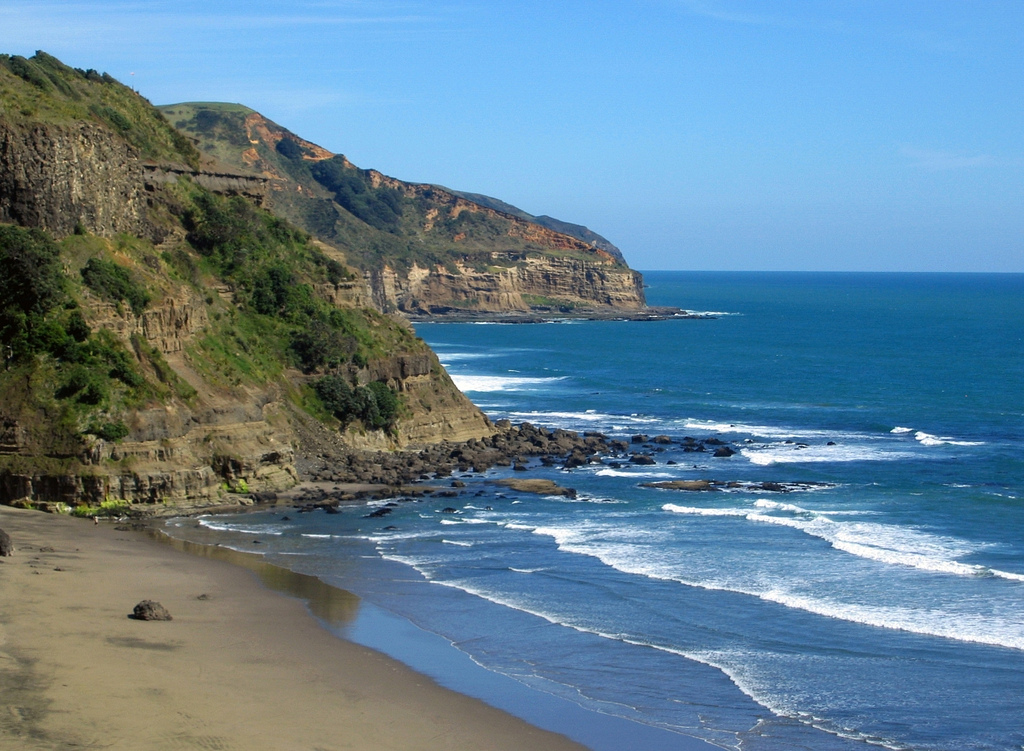 Wild and untamed, with powerful waves crashing against the craggy coastline, Auckland West has some of the most enticing beaches for experienced surfers. The unspoiled nature is not for the most casual of surfers (or swimmers, for that matter), but the waves can reach epic proportions, enticing swarms of experienced surfers looking for an extra degree of challenge and adrenaline rush.
Piha: Probably the best known beach in the Auckland Area (after all, it has its own TV show), Piha is very popular among experienced surfers. More casual surfers could give it a go on a quieter day, but when it gets big it's probably best left to the pros. The beach also has all the necessary accompanying facilities, complete with equipment hire, lifeguards, and surfing lessons, as well as cafes, eateries and stores.
Maori Bay: Another challenging beach with a strong hollow beach break and point breaks both on left and right, Maori Bay is a popular choice among surfing veterans, with several peaks to choose from. The beach is short on any type of facilities, but you can stop by the nearby Muriwai if you need to rent gear, get lessons or grab a drink.
Muriwai: The beach tends to get a bit crowded during the season months, but the waves are well worth it. Depending on the day, the waves can be quite challenging, and unpredictable currents are a constant, and it's probably better to stay off the board on a big day. The beach has lifeguards and a surfing school during summer months, as well as a few cafes and restaurants.
East Coast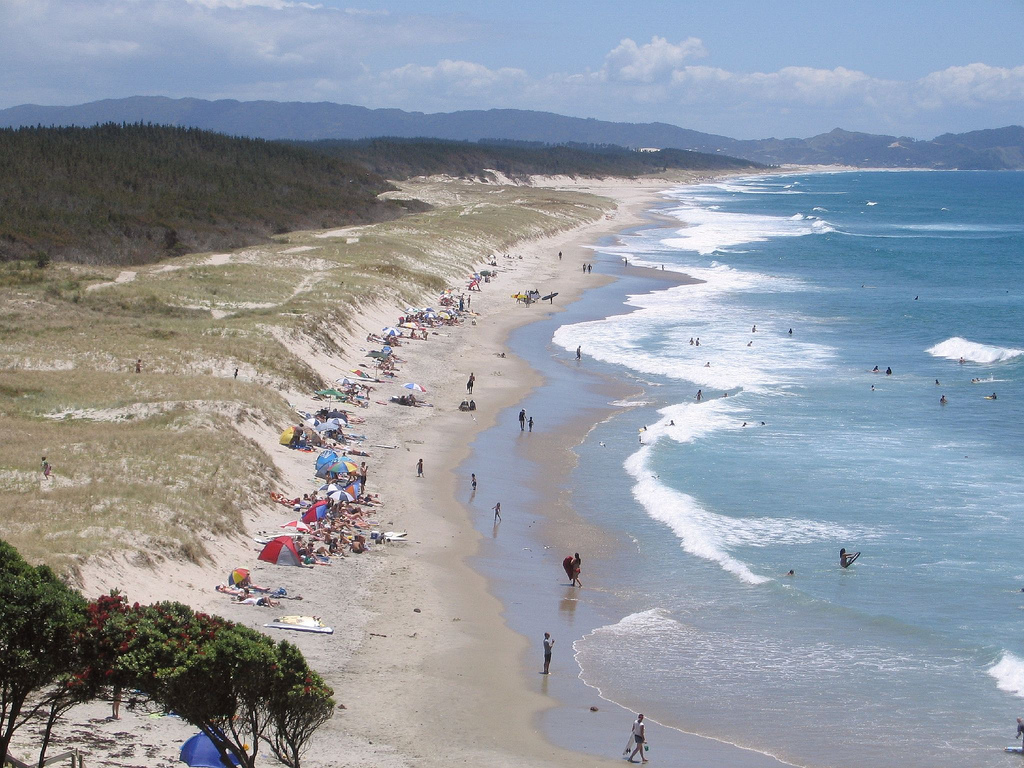 Auckland East is far less popular among seasoned surfers, due to the fact that it can go flat for extended periods of the summer and generally has less consistent waves, but this also makes it an ideal option for beginners and more casual surfers.
Tawharanui: Also known as Anchor Bay, this sandy beach break is very popular with casual and mid-level surfers, due to its strong, yet not insanely challenging left-hand and right-hand points. It is part of a gorgeous nature sanctuary, and the beauty makes up for the complete lack of infrastructure.
Te Arai: A popular spot with several breaks along the beach and occasionally powerful hollow waves. The beach is well suited for all levels of surfers, and you can also rent gear and grab lessons during the summer months.
Daniels Reef: A bit of challenge on the otherwise fairly tranquil east Coast, Daniels Reef is a rocky beach break frequented by experienced surfers. A strong and hollow wave is the beach's calling card, with both left-hand and right-hand points. Due to its lack of appeal for casual surfers, the beach has no facilities.
Forestry: A left-hand point beach break with waves suitable for all levels of surfers, Forestry is a popular surfing spot located just south of Te Arai. While there are no facilities at the beach itself, you can take care of equipment rental and take lessons at Te Arai.
If your summer plans involve a surfboard, there's no better place to go than Auckland. The city surroundings offer plenty of choices for all types of surfer, and there's plenty of other things to see and do when the waters are flat.