Before humans arrived, New Zealand was a world of birds and plants. New Zealand has an impressive list of selling points, including stunning coastal scenery, breathtaking mountain ranges and the refreshingly down-to-earth Kiwi charisma. It is also home to some of the most unique birdlife in the world, with more than 60 endemic species. Get your free transfer car and let's explore the best places for birdspotting that this beautiful volcanic archipelago has to offer. 
Pukaha Mount Bruce National Wildlife Centre
The Pukaha Mount Bruce National Wildlife Centre, located in a segment of an ancient forest around 30 kilometres north of Masterton, is a breeding sanctuary for some of New Zealand's most threatened bird species. This place offers a great educational experience – but also a lot of fun.
You can enjoy the frolics of kaka (bush parrots) at the feed stations, talk to a takahe (a big, bright blue, grass-eating flightless bird), see kiwi poking through leaf-litter in the nocturnal house, and follow different forest trails in search of stitchbirds, saddlebacks and kokako. 
Cape Kidnappers
Cape Kidnappers, named by Captain Cook after local Maori tried to abduct a member of his crew, is a marvelous sandstone headland east of Hastings, in Hawke's Bay. It is home to the most numerous (and most accessible, for that matter) gannet colony in the world.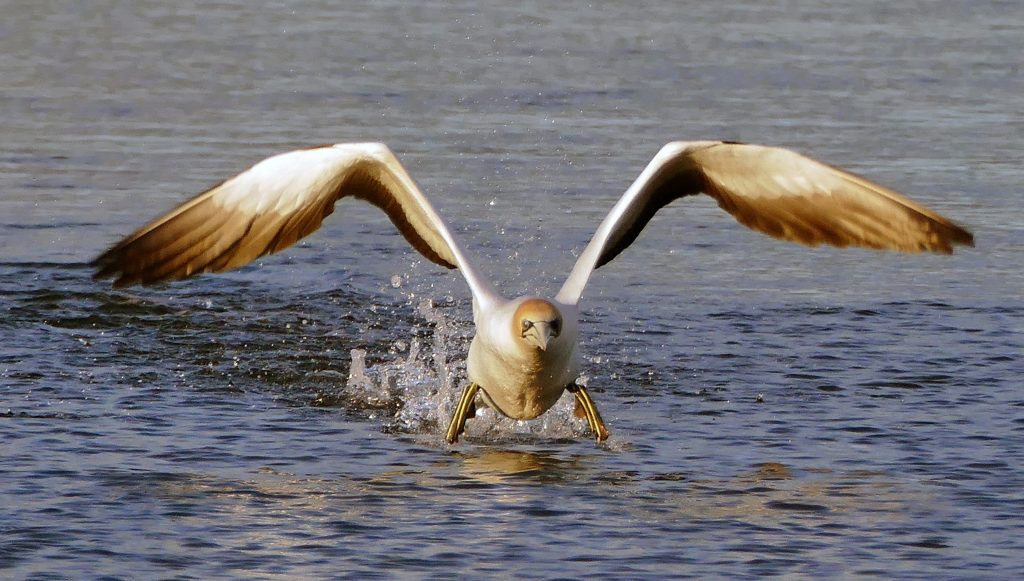 Getting to the gannet colony is half the fun – you can reach it on foot, by kayak or sitting on a tractor trailer. The Australasian Gannet belongs to the booby family, which includes pelicans, shags and frigate birds. Adult birds have a wing span of up to two metres and weight two kilograms on average. Although they appear a bit clumsy on land, gannets are amazing flyers and conduct impressive high dives into the water to catch fish. These birds nest over summer, with the first chicks hatching in November and the last chicks departing the colony in May.
The Oamaru Blue Penguin Colony
The Oamaru Blue Penguin Colony, in South Island's Waitaki District, provides its visitors with a unique opportunity to see the world's smallest penguin. Blue penguins can be found around the coasts of New Zealand and southern Australia, but they are as close to human activity as they can be in Oamaru. These adorable birds nest around the harbour area and the colony gives you a chance to observe them arriving home from the sea and returning to their nests.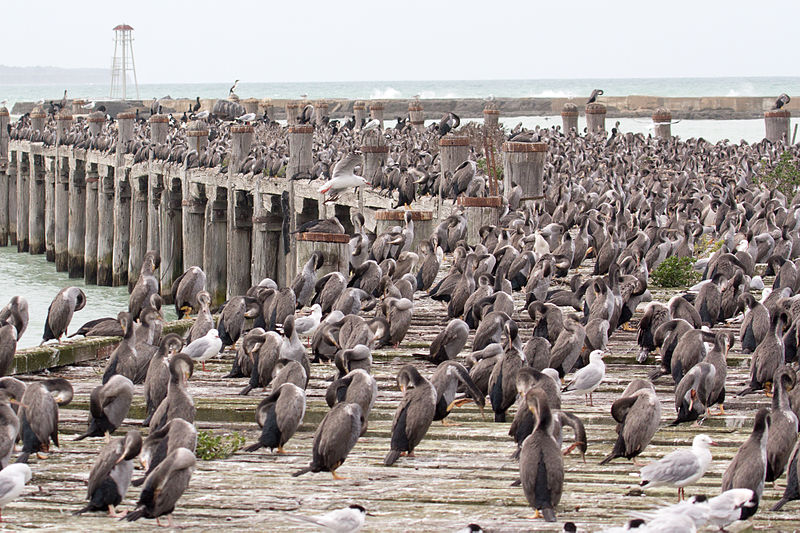 Every evening, large groups of penguins gather offshore and wait for the sunset. When the night falls, they start swim towards the shore below the viewing stands. Once they reach the shore, they quickly go up a steep bank, and then rest for a while at the top. After that, they cross the parade area heading towards the nesting sites, where they are greeted by hungry chicks and mates.
Stewart Island
Stewart Island, about 30 km south of the South Island and largely untouched by humans, is a paradise for bird watchers, teeming with different New Zealand's native and endangered species, including the iconic kiwi, which outnumber people by 50 to 1.
The Stewart Island Brown Kiwi (or Tokoeka), with the population estimated at 20,000, is an omniturnal bird (active during both the day and night). The Island's Southern Sanctuary of offers a truly unique kiwi-watching experience, so you can find these birds literally on your doorstep. They live in forested areas and forage for food on the beach, and the residents share their gardens with them and other native birds. Summer evenings around Oban township resound with the melodies of cheeky weka strut and kākā.
Ulva Island, a brief water taxi ride from Stewart Island, is a predator-free open bird sanctuary and a must-visit place for those on the lookout for native birds. Covered in pristine forests, the island is home to the species as rifleman, fantail, tui, as well as the endangered saddleback.
From the elusive kiwi to some of the rarest endangered species and renowned bird recovery programs, a New Zealand birding holiday offers a pure backdrop of breathtaking beauty. To enjoy it to the fullest, you'll need to travel across much of the three main islands. For this reason, renting a free car can be of a great help, making your experience wallet-friendly and comfy.