True, there are tons of travel websites out there, and sometimes it seems like it's only worth our time checking the giants in that space: TripAdvisor, Booking.com, Airbnb, Kayak… who isn't addicted to those already? The good news is that among the thousands of travel websites and apps, there are a handful of interesting ones that are still worth our time. They can actually help you travel smarter. Here are some of our favourite new ideas.
1. Oyster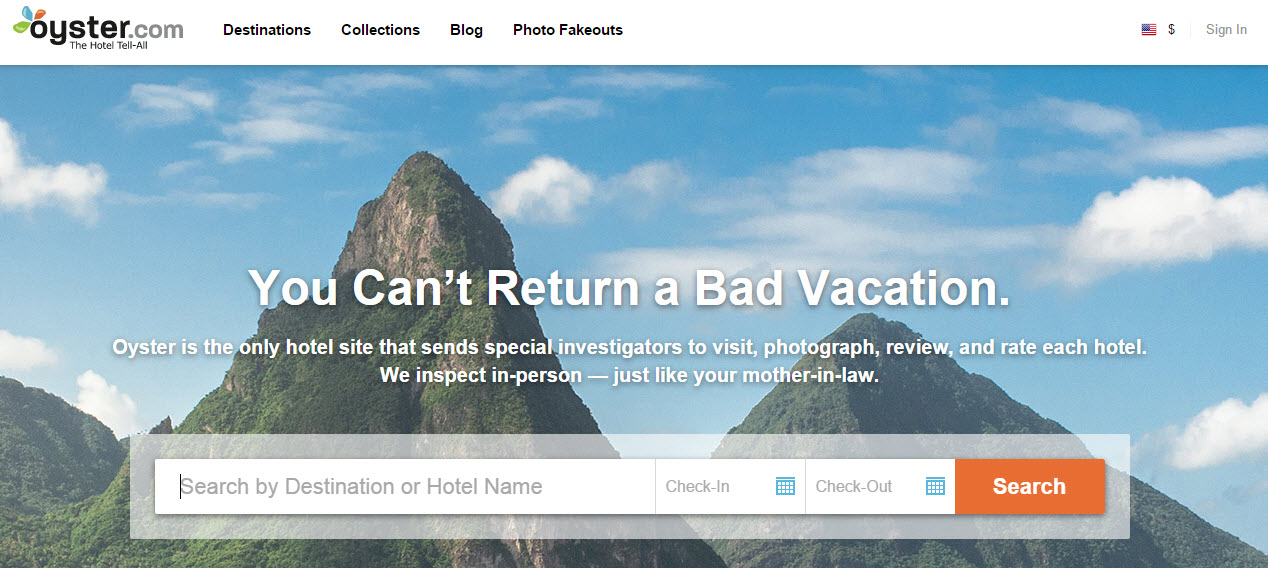 This has to be one of our favourites. Oyster (pictured above) is the only hotel site that sends special investigators to visit, photograph, review, and rate each hotel. It is especially handy to have a look at the detailed photos of each room to see which one to choose. There's usually more information of this type there than on Tripadvisor.  Oyster have gained quite a reputation with their photo fakeouts, where they reveal the reality behind the glossy pictures of the travel brochures. Hilarious and useful.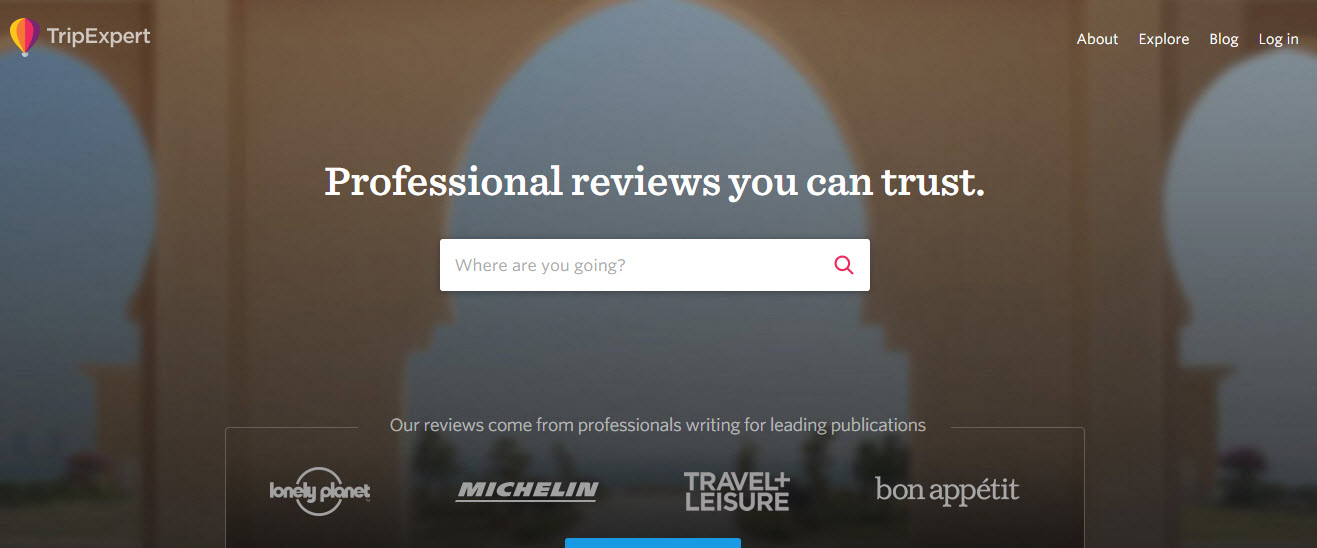 This website is like the anti-TripAdvisor: TripExpert offers hotel reviews from travel pros. Yes, travel pros like in the good old days, not just regular travellers. The company has partnered with 20+ travel guide services such as Frommer's, Conde Nast Traveller, Lonely Planet, Fodors Travel and Travel + Leisure. In a sense, it's like Rotten Tomatoes (the website specialised in film reviews) for travel.
The website displays a "TripExpert Score", calculated by a number of parameters including rating and review given by each travel guide partners, and also the number of travel guides that have written about a hotel. It is a good addition to Tripadvisor when you're in doubt or when you want to narrow down your search. Useful.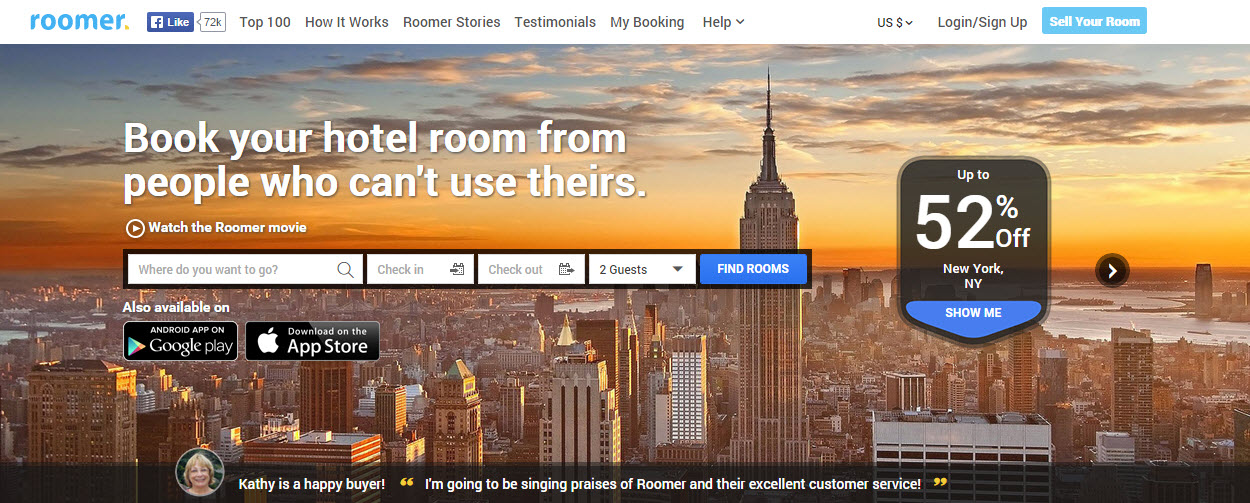 Here's a useful website if you love getting great hotel deals, and who doesn't? Their tagline is: ''Book your hotel room from people who can't use theirs!'' What does that mean? It is allowing travellers who are unable to use their hotel room to list it at a discounted price, thus giving people a chance to grab a last-minute deal. The problem is, though, when you browse the website, it's hard to tell if you're getting a regular discount or if you're getting a special deal. As more people start to use the website, the deals will get better we think…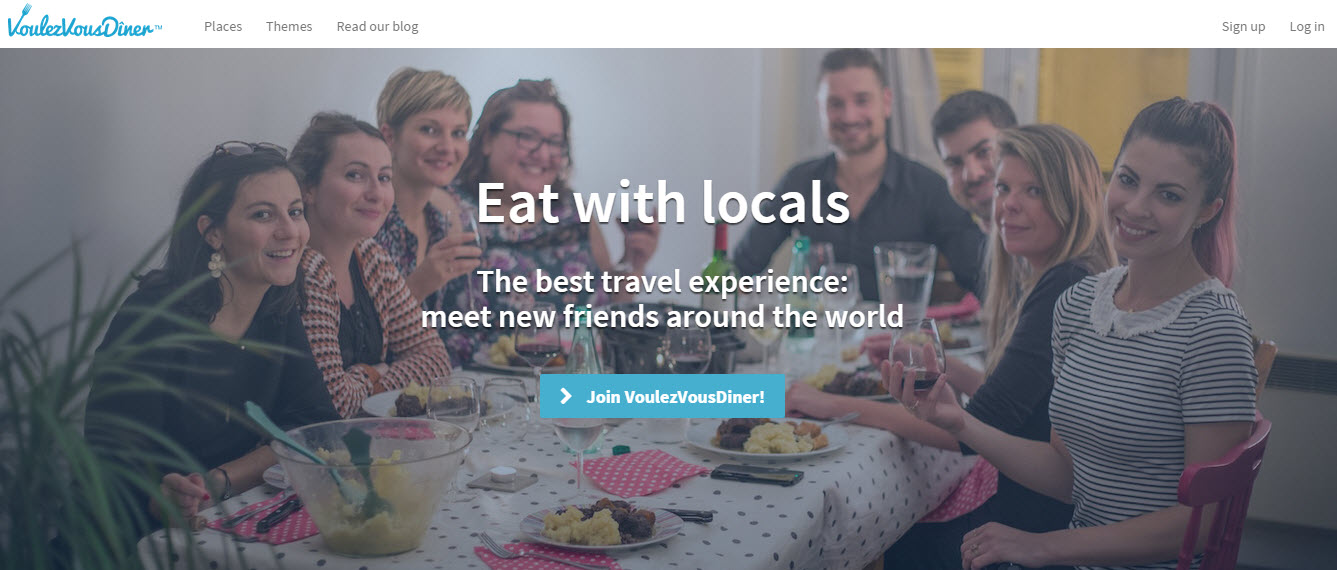 VoulezVousDiner is a peer-to-peer reservation service that allows users to connect and share meals in each other's homes. Think Airbnb for restaurants. Instead of going to a restaurant, get an authentic experience of eating some delicious home-made food prepared by a talented local.
Mealsharing.com, Vizeat.com and Eatwith.com are similar websites, and some of them actually vet the quality of the chefs. Like any marketplace, local chefs are then reviewed by the community. We think this concept is going to become big some day, but right now all those websites are struggling to have an interesting offer outside of the most touristy cities in the world like Paris, London and New York. Hopefully the offer will get bigger soon.
Deciding where to go isn't always easy. With so many appealing destinations in the world,  how do you choose?   Pictures help, obviously, but a website that helps you understand which destinations are suited to your needs is helpful too. That's what Triptuner does: the website is designed to inspire you. Define if you'd rather have a bikini or a parka holiday, or if you'd rather have a relaxing or active holiday, and Triptuner will find the destination that's right for you. Frankly, the website could be improved with more settings and better results, but the idea is fun.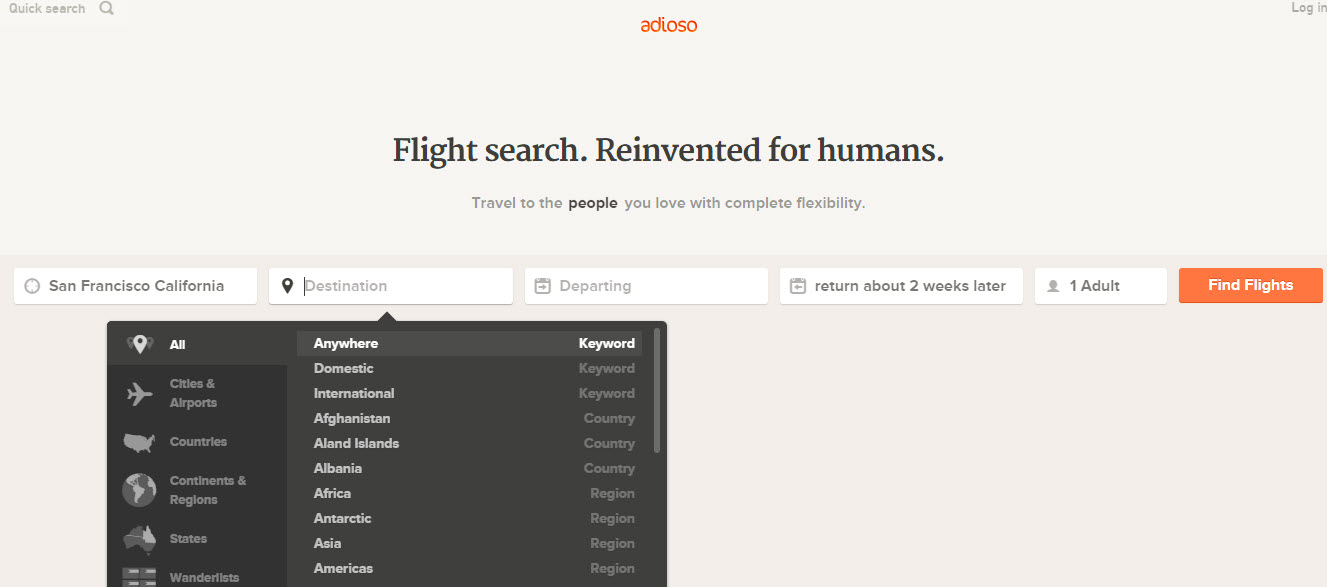 ''Flight search reinvented for humans''. Indeed, Adioso is really helpful when you want to fly to a region but don't necessarily know all the airports name there, and when you are quite flexible on the dates. You can type in a request such as, 'Auckland to San Francisco leaving next week under $2,000' and see what comes up, and you can choose a data range. The website is intuitive, fun to use and nicely designed, with the same prices that you would find on other meta-search websites. Interesting.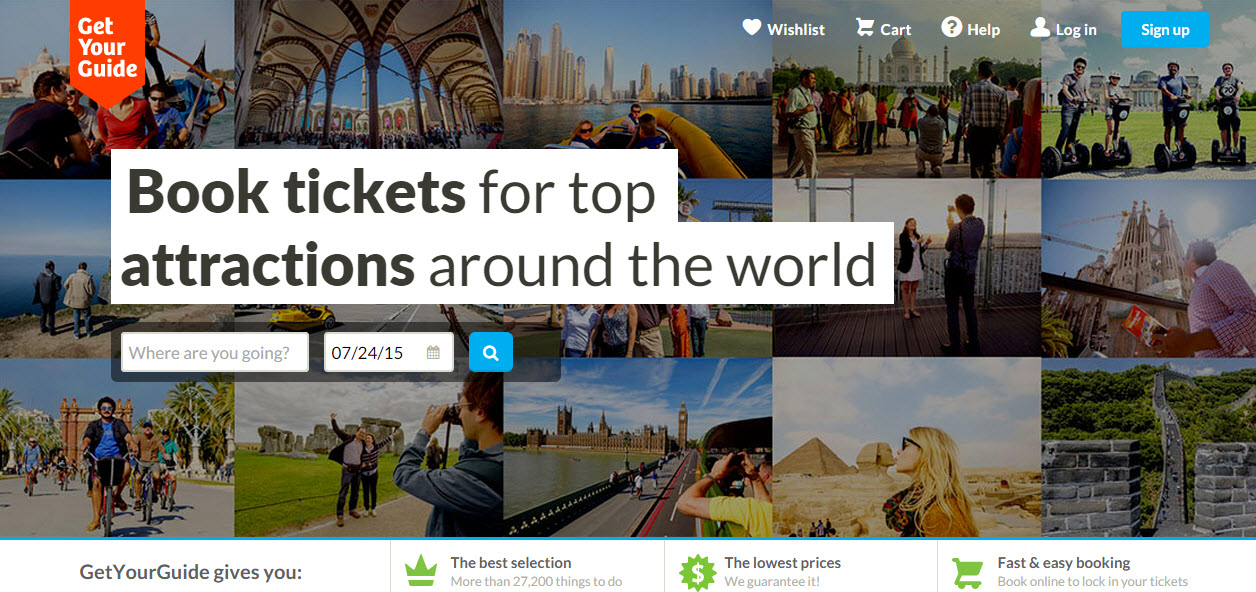 GetYourGuide is a booking platform for tours and activities, and to most of the world's best attractions. It claims to have more than 27,000 things to do. Here you can book tickets for experiences as diverse as visiting the top floor of famous skyscrapers, bus city tours, and whale-watching tours. It can be convenient in some crowded destinations as it enables you to skip the line, and it  comes with a best price guarantee.
Also read: Boat Rentals Groupon.