When it comes to exploring the magical spots of New Zealand's South Island, there are some amazing places to see on your adventure. If you don't have tons of time but want to see a lot of beautiful places at a relaxed pace, then getting a car rental for freefor a 5-day itinerary that focuses on the island's incredible scenery will really be up your street.
Day 1 – Lake Tekapo and Lindis Pass
Enjoy a hearty breakfast and say goodbye to the city for a short while, journeying southwest towards Lake Tekapo which is renowned for its beauty and stargazing opportunities. The water has a specific opaque turquoise colour, which is a natural phenomenon caused by tiny pieces of ground rock from the glacier floating close to the surface. Also, the largest designated dark sky reservein the world is located here and should not be missed.
On your way through to Lindis Pass, you'll encounter a pretty town recognisable for its gigantic merino sheep statue, before being surrounded by a sea of golden hill-top forests and snow-capped peaks. 
Day 2 – Wanaka and Haast Pass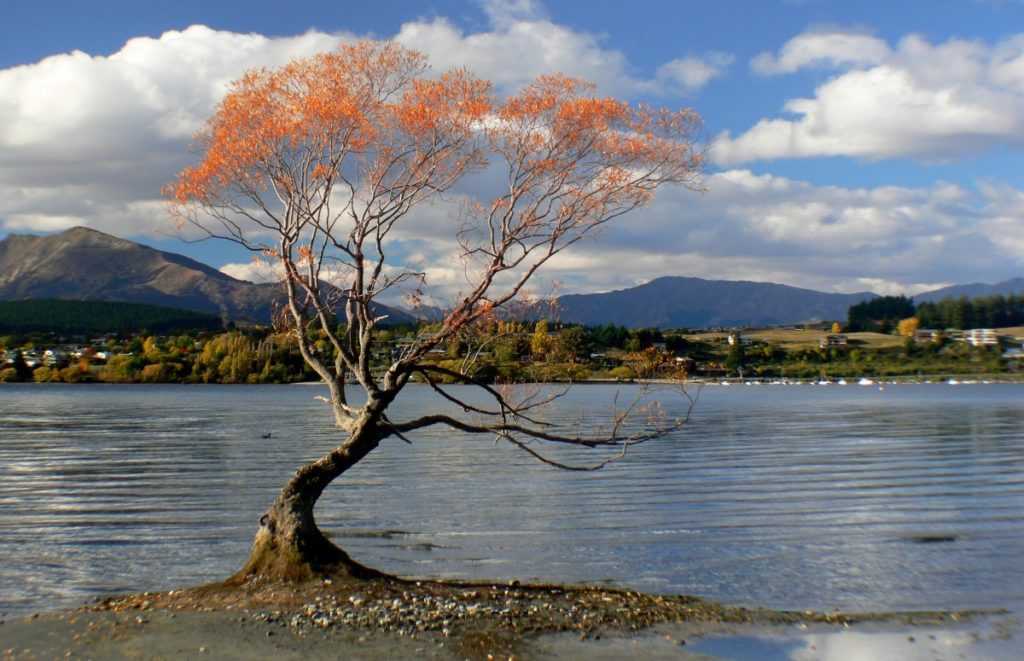 Extraordinary night skies and picture perfect autumn scenery await you in Wanaka. If you feel like a bite to eat, it's recommended to take a small excursion south through the valley where you'll discover the very quaint and historic Cardrona Hotel (one of the most photographed buildings in New Zealand, by the way) where you can stop for lunch.
On your way through Haast Pass, take a break from driving and experience the Blue Pools Walk. The path will take you across Makarora River via an incredible swing bridge where you will continue the trail to find the legendary and magnificent Blue Pools.
Day 3 – Fox Glacier and Franz Josef Glacier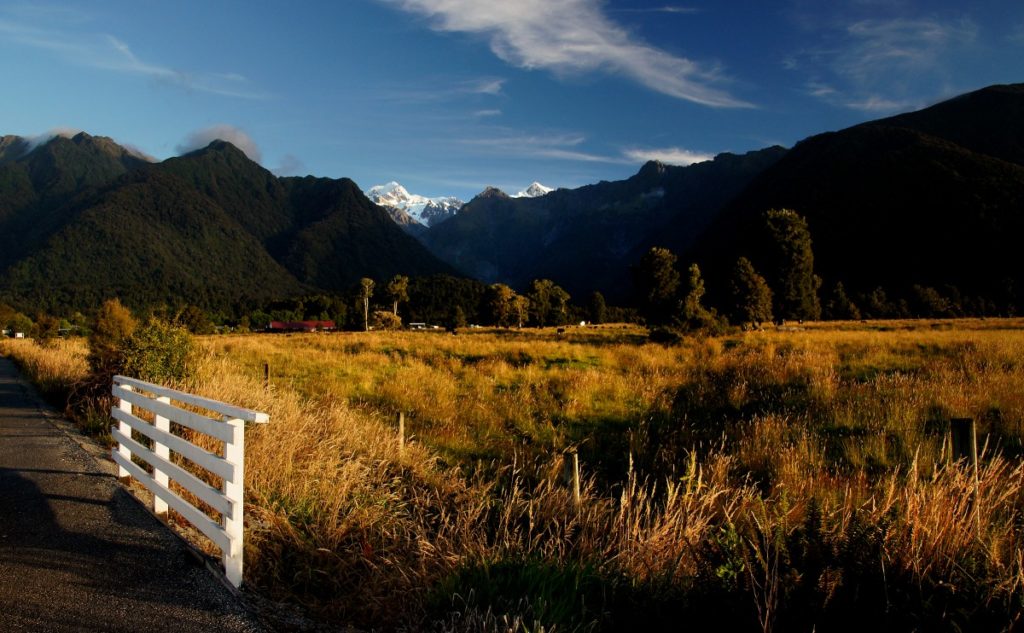 On the way to and way past the glaciers, you'll get to travel the west coastal road which will display the magnificent Tasman Sea to your left and towering mountain ranges to your right. You'll first encounter Fox Glacier which spills down from the Alps virtually to the sea, and later, after some exploring and sightseeing, you'll find Josef, the other Glacier, both of which are located in a World Heritage area. 
Nearby Franz Josef is a good place to stay as it's a friendly touristic town, with a selection of great restaurants and activities such as hot pool bathing, forest walks, photography, and a behind the scenes view of kiwi birds hatching.
Day 4 – Greymouth and Lewis Pass
Before you reach Greymouth, the last stop along the west coast leg, take the Brunner Mine walk where you will discover relics such as an old brick factory and momentous coke ovens from the areas rich gold mining past. In Greymouth itself, you'll find and experience the flourishing local food scene, remarkable heritage buildings, New Zealand Jade (known as pounamu), and outstanding seascapes. 
You can then head over to Lewis pass through Victoria Forest Park where you can stop at Maruia Hot Springs for to bathe in hot mineral water straight from the Earth. 
Day 5 – Hanmer Springs and Waipara Valley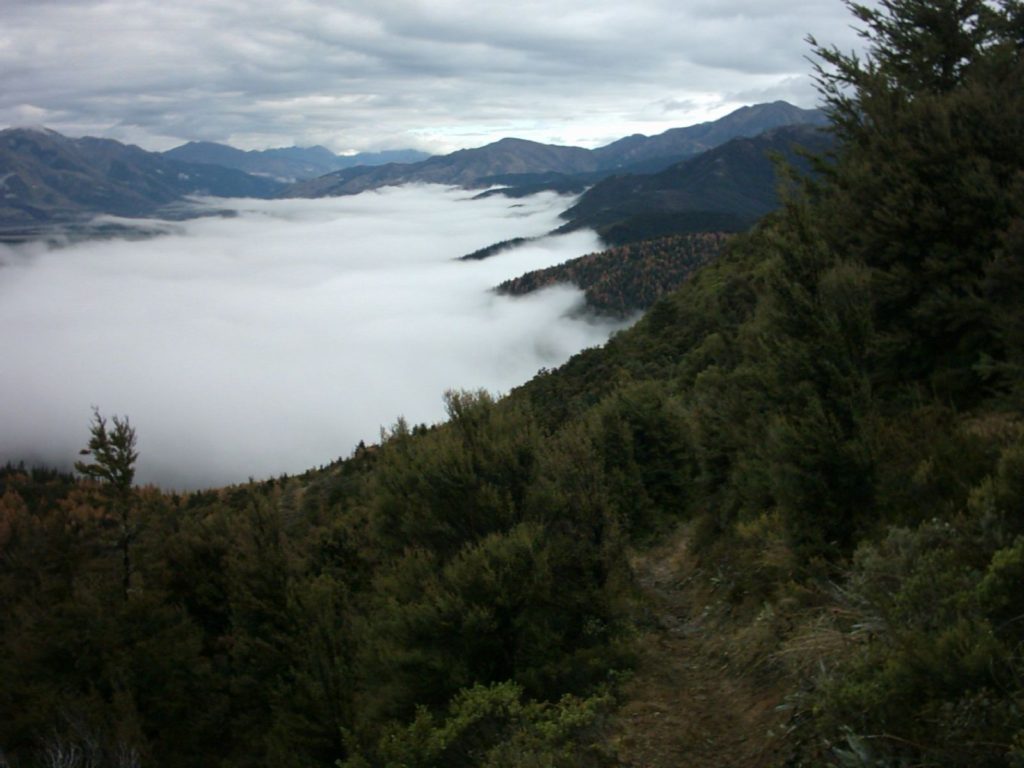 The forests around Hanmer springs display an array of colour creating a relaxing atmosphere in unity with the alpine spa village which has been welcoming guests since 1883. Here you can enjoy public or private naturally heated pools and can indulge yourself in a massage and facial treatment. There are also a number of forest walks which will reveal a variety of streams, parks, colours, and wetlands.
On the way to Waipara, stop for lunch in the wine valley region to sample an assortment of locally produced wines from their cellar doors and restaurants: drivers of course, taking care to drink responsibly. Then continue along the charming east coast route through a series of attractive country towns, looping back to your original starting point a few beautiful nights ago.
As you can see, the South Island abounds in gems waiting to be discovered. Getting a free car or campervan that is great for both short and long rural adventures will make your experience not only cheaper but also much more convenient.