Auckland Airport

Christchurch Airport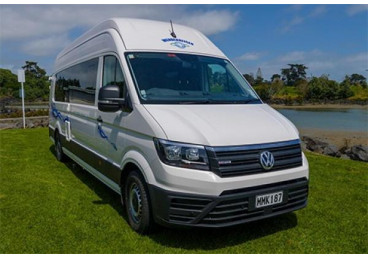 Motorhome (4 berth) - automatic
Only 1 left
In line with previous productions in the freedom range, we have added a powerful 280-watt MPPT controlled solar system. Two quality deep cycle batteries provide a solid 2.88 kilowatt hours or 240 amp hours of in-house battery storage. The...
Free days

Available
Selected
Extra $190 days

Available
Selected
Trip information
| | |
| --- | --- |
| Earliest pickup date | 20 Jan 2021 |
| Pickup time | 08:00 AM - 16:30 PM |
| Latest dropoff date | 6 Feb 2021 |
| Dropoff time | 08:00 AM - 16:30 PM |

Bond

Fuel included
No

Ferry included
No

Expenses included
No

Requirements
The driver must be at least 21 years old
A valid and full/unrestricted driving licence issued in Australia or New-Zealand, -or- a legally confirmed English translation of your driving licence, accompanied by a valid driving licence from your country
Transfercar will not deduct any money off your credit or debit card for insurance purposes. All transactions will be made directly between the driver and the rental operator at time of pickup or via phone once the request is accepted. For all debit card transactions, the usual bond/excess is required at time of pickup and released on safe and timely return of the vehicle.
!! PLEASE NOTE ; MINIMUM HIRE is 11 days !! 4-berth Koru Star S/T Freedom, 2019 model or newer ,diesel ,automatic transmission, excess of NZ$1500 for drivers over 25 years (NZ$2000 for drivers of 21 to 24 years, GST included) for any one damage. A credit card imprint is sufficient. A NZ$200 confirmation fee is required but will be refunded at vehicle collection. Please Note : This is the ultimate vehicle to enjoy your holiday of the grid . Please also see the vehicle specification and visit our webpage . www.wendekreisen.co.nz
Credit cards: yes
Debit cards: Yes
Pickup branch
| | |
| --- | --- |
| Location | Auckland Airport |
| Opening hours | Monday to Saturday: 8:30am - 5:00 pm (08:30 - 17:00) local time. Sunday / Public Holidays: 8:30 am - 1:00 pm (08:30 - 13:00) Please note that Wendekreisen cannot accept any vehicle collections after 4:30pm weekdays and 12.30pm on weekends / public holidays unless an after-hours vehicle collection has been pre-arranged. There is a charge of NZ$60 for after- hours vehicle collections. After hours vehicle collections are not available after 20.00pm and before 6.30am. Customers are advised to arrange for accommodation before and after travelling in New Zealand. |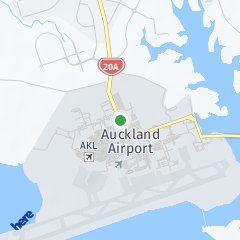 Dropoff branch
| | |
| --- | --- |
| Location | Christchurch Airport |
| Opening hours | Monday to Saturday: 8:30am - 5:00 pm (08:30 - 17:00) local time. Sunday / Public Holidays: 8:30 am - 1:00 pm (08:30 - 13:00) Please note that Wendekreisen cannot accept any vehicle collections after 4:30pm weekdays and 12.30pm on weekends / public holidays unless an after-hours vehicle collection has been pre-arranged. There is a charge of NZ$60 for after- hours vehicle collections. After hours vehicle collections are not available after 20.00pm and before 6.30am. Customers are advised to arrange for accommodation before and after travelling in New Zealand. |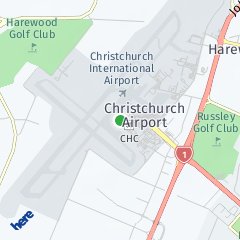 Vehicle details
| | |
| --- | --- |
| Name | 4 berth Koru Star Freedom |
| Description | In line with previous productions in the freedom range, we have added a powerful 280-watt MPPT controlled solar system. Two quality deep cycle batteries provide a solid 2.88 kilowatt hours or 240 amp hours of in-house battery storage. The combination of good solar and sufficient power storage allows you to camp independently for long periods at a time. The hot water is produced by an instantaneous gas system which will deliver hot water on demand as needed. The vehicle is equipped with USB and 12V power supplies to allow modern ways of charging your handheld devices. The combination of energy efficient appliances and LED lighting results in extremely good energy performance whilst freedom camping. Additionally, we have installed a 2.2KW diesel heating system. This allows for more energy storage and reduces the need to refill LPG gas bottles. The diesel heating system is connected to the 75l diesel tank and uses an average of 300ml per hour of heating. Overall, this vehicle offers safe transport at little fuel expense, designed for independent camping away from costly campgrounds. FEATURES Internal walk through to cab Rear doors open 270° 4 Seats in close vicinity Pull-out pantry 3 Burner gas stove 130l Fridge (12V) 280 Watt solar panels 2.88 KWh house battery energy storage Shower and flush cassette toilet Hot & cold running water Diesel central heating system In-built TV SPECIFICATIONS VW Crafter 40, 130KW, 2019 model or newer 1968cc Twin Turbo Diesel 8-Speed Automatic Cruise control & Climatic Aircon Active side protection (360° sensors) Side wind compensation & Blind spot monitor Collision Warning & Autonomous emergency braking Composition media touchscreen Rear view camera & Park distance control Fuel consumption: 10 litres/100km Fuel tank : 75 litres Water tank : 100 litres Grey water : 115 litres Height 2.8m, Length 7.39m, Width 2.04m Interior Height: 2.15m Double Bed (rear bottom) 1.85m x 1.55m Double Bed (rear top) 1.85m x 1.30m |
| Type | Motorhome (4 berth) |
| Transmission | Automatic |
| Fuel type | Diesel |
| Road user charges | Road user charges may apply |
| Year | 2019 |
| Max travellers | 4 adults |
| Storage capacity | N/A |
Policy
Driver license
A valid and full/unrestricted driving licence issued in Australia or New-Zealand, -or- a legally confirmed English translation of your driving licence, accompanied by a valid driving licence from your country
Minimum age
21
Standard waiver

Excess liability: NZ$ 1500,--
Excess liability reduction :

Cancellation policy
Once your relocation request is accepted, a cancellation fee applies at all times and will be charged to your credit card when you cancel, or do not show up for your booking. For cancellations made more than 48hrs ahead of pickup, a cancellation fee of $25 will be applied. Late cancellations (within 48 hours of pick-up time) will be charged $50, and no-shows will be charged $100. Cancellations must be made in your account by logging into "My Transfercar" AND you must also notify the rental operator. Note that in some cases, the rental operator may also have a separate cancellation fee independent of Transfercar's cancellation policy.

More than 48hrs before pickup: $25

Additional comments from the rental operator
!! PLEASE NOTE ; MINIMUM HIRE is 11 days !! 4-berth Koru Star S/T Freedom, 2019 model or newer ,diesel ,automatic transmission, excess of NZ$1500 for drivers over 25 years (NZ$2000 for drivers of 21 to 24 years, GST included) for any one damage. A credit card imprint is sufficient. A NZ$200 confirmation fee is required but will be refunded at vehicle collection. Please Note : This is the ultimate vehicle to enjoy your holiday of the grid . Please also see the vehicle specification and visit our webpage . www.wendekreisen.co.nz
Terms and conditions
Transfercar's terms and conditions
Pickup and dropoff
Relocations can be returned earlier by arrangement at no charge, however no refund will be provided.
Debit card policy
Transfercar will not deduct any money off your credit or debit card for insurance purposes. All transactions will be made directly between the driver and the rental operator at time of pickup or via phone once the request is accepted. For all debit card transactions, the usual bond/excess is required at time of pickup and released on safe and timely return of the vehicle.
The driver name needs to be printed on the card