Christchurch Airport to Wellington City
Mercedes Benz E500. Luxury sedan with V8 engine. - automatic
1 left
Listed 31 Jul 2020 TCID 408211
| | |
| --- | --- |
| Earliest pickup date | 31 Jul 2020 |
| Pickup time | 08:00 AM - 16:30 PM |
| Latest dropoff date | 4 Aug 2020 |
| Dropoff time | 08:00 AM - 16:30 PM |
Pickup branch
| | |
| --- | --- |
| Location | Christchurch Airport |
| Opening hours | N/A |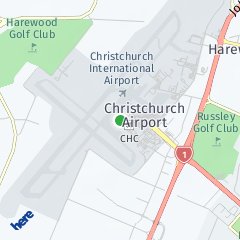 Dropoff branch
| | |
| --- | --- |
| Location | Wellington City |
| Opening hours | N/A |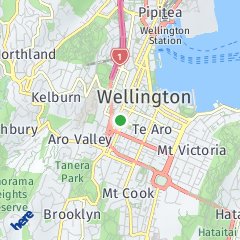 Vehicle details
| | |
| --- | --- |
| Name | Mercedes Benz E500 |
| Description | Mercedes Benz E500. Luxury sedan with V8 engine. |
| Type | Sedan (5 seats) |
| Transmission | Automatic |
| Fuel type | Petrol |
| Road user charges | Road user charges may apply |
| Year | Unknown |
| Max travellers | 4 adults , 1 child |
| Storage capacity | 3 suitcases , 2 bags |
Policy
Driver license
A valid and full/unrestricted driving licence issued in Australia or New-Zealand, -or- a valid driving licence from your country
Minimum age
21
Standard waiver

Excess liability: $3500
Excess liability reduction : Pay $39 per day to reduce the excess bond to $1500 Pay $49 per dat to reduce to $500

Cancellation policy
Once your relocation request is accepted, a cancellation fee applies at all times and will be charged to your credit card when you cancel, or do not show up for your booking. For cancellations made more than 48hrs ahead of pickup, a cancellation fee of $25 will be applied. Late cancellations (within 48 hours of pick-up time) will be charged $50, and no-shows will be charged $100. Cancellations must be made in your account by logging into "My Transfercar" AND you must also notify the rental operator. Note that in some cases, the rental operator may also have a separate cancellation fee independent of Transfercar's cancellation policy.

More than 48hrs before pickup: $25

Additional comments from the rental operator
Devine Rentals provide free pickups and drop-offs to Auckland / Wellington/ Christchurch and Queenstown airport and within the CBD for bookings over $500. Pickups and drop-offs outside of this area if organized in advance for an additional fee. Rentals are for a 24 hour day. Late returns are charged at $50 per hour. If the rental is over an hour late we reserve the right to charge you for an extra day. Minimum 24 hour day rate unless hiring chauffeur and car. All renters must provide valid credit card details and a full unrestricted driver's license. These details are kept secure for 28 days post rental in the event of speeding or parking violations. Speeding and parking fines may be transferred or charged to your nominated credit card with a $49 administration fee. Devine Rentals requires a bond equal to your insurance excess upon delivery of the car. Devine Rentals provides insurance on all vehicles with a $3500 excess. This excess can be reduced for an additional fee. All drivers between 21-25 years of age are not eligible for the lower insurance excess and must pay a surcharge of $29 a day to be covered by insurance. Drivers must be 25 years of age or over for the Maserati, Aston Martin and Porsche 911. In the event of an accident your insurance excess amount will be held, regardless of fault, until all insurance documents are completed and approved by the supplier of Devine Rentals. If applicable the excess will be released within 5 working days of insurance approval. Excessive wear constituting damage to the vehicle will be charged to your nominated card. Additional cleaning of cars, including but not limited to; spills, stains, vomit, food, sunscreen marks (interior or exterior) and cigarette smoke will be charged from $39 to $299 depending on time and equipment use to restore the vehicle to prior condition. Strictly no smoking or pets in our vehicles. No smoking with the top down in convertibles. Cleaning fees will be incurred. The cars may not be taken off-road. Please exercise caution. Our vehicles are fitted with live tracking GPS devices which allow us to remote shutdown vehicles if required. All our vehicles require premium fuel. Please keep your receipts. Charges will apply if the incorrect fuel is administered. Vehicles are to be brought back with the same amount of fuel as it had when received. Failure to refill the tank will result in an additional $49 convenience charge on top of the fuel required. Any outstanding debts exceeding 30 days will be liable for debt collection charges. A 3% credit card processing fee will be added to all credit card transactions. We require a 20% deposit to hold and confirm your booking. Deposits are non-refundable. 72 Hours notice needed on a cancellation. Within this 72 hours no refund will be given. Full booking amount will be charged within 72 hours to supplied credit card. Any changes made to a rental must be in writing within 72 hours of rental and confirmed by Devine Rentals. Refunds are at our sole discretion unless required by law. In some circumstances we may decide to offer credit towards another rental as a form of refund. We are happy to provide the luxury of convenience with our drop off and pick up service, however, please make sure you are on time or in contact with our staff. Please provide your flight details if applicable so we are aware of delays. After 20mins past the agreed time our staff will be charged out at $1 per minute they are left waiting. ​ Diesel fuel cars incur an extra $0.08 per KM of use due to NZ Diesel fuel tax charges DEVINE RENTALS phone number: +642102608644
Terms and conditions
Transfercar's terms and conditions and the rental operator terms and conditions
Pickup and dropoff
Relocations can be returned earlier by arrangement at no charge, however no refund will be provided.
About the rental operator
Response rate
40.85%
Response time
Within a day
Last login date
25 Jan 2021