Greymouth to Christchurch Airport
The vehicle will be determined at the time of pickup. May be a small hatchback up to a 8 seat vehicle. Automatic car only. - automatic
1 left
Listed 1 Jul 2022 TCID 477369
| | |
| --- | --- |
| Earliest pickup date | 13 Aug 2022 |
| Pickup time | 08:30 AM - 16:30 PM |
| Latest dropoff date | 20 Aug 2022 |
| Dropoff time | 08:00 AM - 17:00 PM |
Pickup branch
| | |
| --- | --- |
| Location | Greymouth |
| Opening hours | 8.30am - 5.30pm, Monday to Friday. Weekends on request only |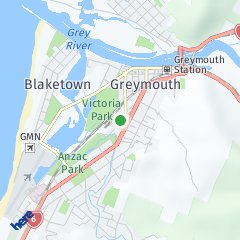 Dropoff branch
| | |
| --- | --- |
| Location | Christchurch Airport |
| Opening hours | 8am to 5.00pm, 7 Days |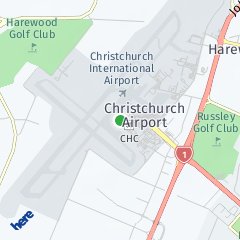 Vehicle details
| | |
| --- | --- |
| Name | Vehicle Varies - Automatic |
| Description | The vehicle will be determined at the time of pickup. May be a small hatchback up to a 8 seat vehicle. Automatic car only. |
| Type | Vehicle varies |
| Transmission | Automatic |
| Fuel type | Petrol |
| Road user charges | Road user charges may apply |
| Year | Unknown |
| Max travellers | N/A |
| Storage capacity | N/A |
Policy
Driver license
A valid and full/unrestricted driving licence issued in Australia or New-Zealand, -or- a valid International Driving Permit, accompanied by a valid driving licence from your country
Minimum age
21
Standard waiver

Excess liability: $2300.00 25 years plus $2875.00 25 years and under
Excess liability reduction : NA

Cancellation policy
Once your relocation request is accepted, a cancellation fee applies at all times and will be charged to your credit card when you cancel, or do not show up for your booking. For cancellations made more than 48hrs ahead of pickup, a cancellation fee of $25 will be applied. Late cancellations (within 48 hours of pick-up time) will be charged $50, and no-shows will be charged $100. Cancellations must be made in your account by logging into "My Transfercar" AND you must also notify the rental operator. Note that in some cases, the rental operator may also have a separate cancellation fee independent of Transfercar's cancellation policy.

More than 48hrs before pickup: $25

Additional comments from the rental operator
$100 bond required. Credit card details required to secure this excess. Credit card fees apply. (TransferCar does not share your card details with the rental car company). No excess reduction (Excess $2300 for 25 year plus and $2875 for 25 years and under). Please note: vehicles are different types ranging from sub compact to larger vehicles and they vary in size, model and age - the photo is an example only but necessarily the vehicle you will get. 250 free km then .35 cents per km.No airport transfers included.
Terms and conditions
Transfercar's terms and conditions and the rental operator terms and conditions
Pickup and dropoff
Relocations can be returned earlier by arrangement at no charge, however no refund will be provided.
About the rental operator
Response rate
75.00%
Response time
Within a day
Last login date
10 Aug 2022