Drive your free rental car south out of Sydney and through the Royal National Park to begin the cliff-hugging Grand Pacific Drive. Stop to swim, surf or picnic at Stanwell Tops, where you can also take in stunning coastal views from the cliff-tops. Drive over the dramatic Sea Cliff Bridge, which spans 455 metres over the ocean, and into the scenic city of Wollongong.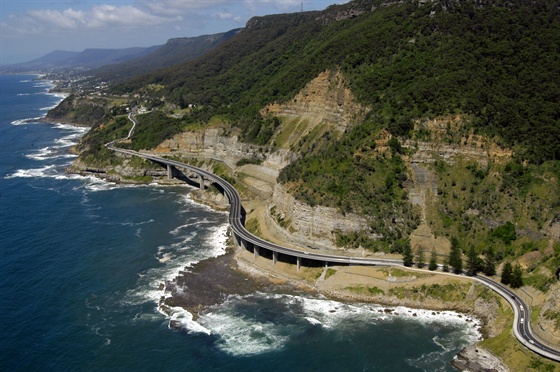 The drive boasts many great eateries from a casual lunch of fish n' chips on the harbour to fine dining or beer tasting overlooking the ocean. The NSW South Coast has a reputation for fresh seafood and Harbour House Crabs options with many restaurants stocking the daily catch. The southern section of the drive features many great wineries and local produce.
Stop for a coffee in Shellharbour on Lake Illawarra or in Kiama where the famous Blowhole shoots water up to 60 metres. Continue through the lush rolling hills to Gerringong and Gerroa, which sits perched on cliffs overlooking Seven Mile Beach.
Drive alongside it to Shoalhaven Heads, a popular spot for swimming, surfing and beach fishing, or head inland for a pub lunch in the pretty historic town of Berry. Do a short, scenic drive to the antique shops, galleries and green pasturelands of Kangaroo Valley.
Or curve towards the coast and stop at Coolangatta Estate for award-winning wines. Finish your first day in Nowra, which offers pretty antique shops and cafes and find a rustic pub to sleep the night.

(Text Tourism Australia)